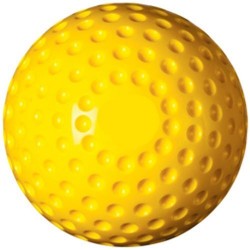 Reference: LDA-410
Brand: Loud
Training ball for PITCHING MACHINE USE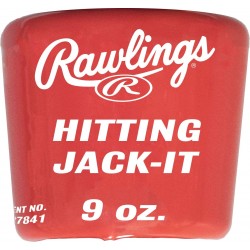 Reference: HITJACK
Brand: Rawlings
This Hitting Jack-It helps players develop striking power with endurance training. The 9 oz. the weight is safe to use even during the bp. Develop striking power with resistance training Safe for live launches 9 oz
Price
€12.50
Regular price
€13.90
 In stock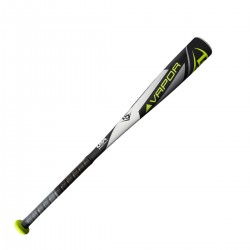 Reference: WTLUBVA18B9-27-Colore Unico
Brand: Louisville Slugger
Louisville Slugger new USA Vapor (-9) 2 5/8 "baseball bat offers the perfect combination of durability and performance at an exceptional value. 7-series alloy in 1 piece and large barrel design provide maximum coverage This is a great bat at a great price.
Price
€75.60
Regular price
€84.00
 In stock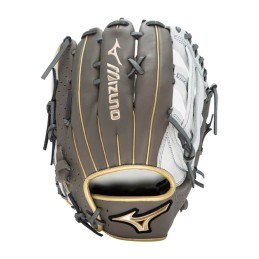 Reference: 313052R
Brand: Mizuno
The new Mizuno Prime Elite series is crafted with soft, smooth, mahogany-colored leather that is durable with a pro-level feel. Featuring an UltraSoft Pro Palm Liner for a soft feel and finish. A perforated thumb and pinky panel design reduces weight and increases breathability. Designed with Pro patterns to make Prime Elite an excellent glove choice for...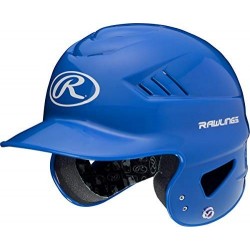 Reference: RCFTBR-TAGLIA UNICA-RY
Brand: Rawlings
Questo cascoè progettato per i più giovani giocatori che iniziano dal T-ball. È dotato di un design approvato da NOCSAE ed predisposto per aggiungere la protezione a faccia e mento . Taglia unica per tutti i modelli (6 1/4 - 6 7/8) .
Price
€28.60
Regular price
€35.70
 In stock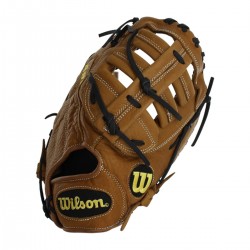 Reference: WTA09RB20BM12
Brand: Wilson
Unmatched in feel and performance, the A900 models are endlessly tested in the field and constantly improved by hundreds of professionals and top amateur players who choose only WilsoN gloves. The result is a glove that will arrive ready for your next training or match.
Price
€70.60
Regular price
€88.20
 In stock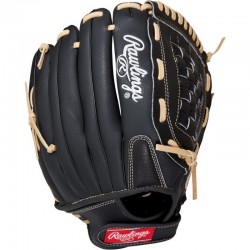 Reference: RSS130C
Brand: Rawlings
New for this season, the affordable Rawlings RSB slow pace glove is designed to be a dynamic sales leader for slow pace softball and general recreational play. Deep, large and highly functional pockets paired with a closed basket design with adjustable velcro closures will enhance your level of play and fun.
Price
€49.20
Regular price
€61.50
 In stock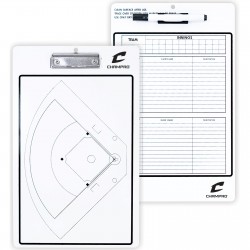 Reference: A091
Brand: Champro
Baseball-softball coach blackboard, including marker pen.
Price
€22.40
Regular price
€24.90
 In stock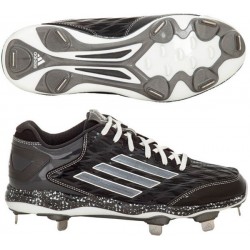 Reference: G98710-US-8-IT-41.5-BLK
Brand: Adidas
Baseball Shoes
Price
€57.20
Regular price
€104.00
 In stock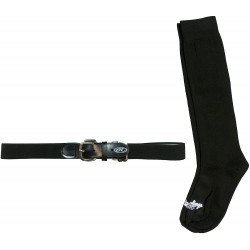 Reference: BLTSOCKL-TAGLIA UNICA-BLK
Brand: Rawlings
Combination socks + elastic belt - ADULT SIZE Colors: black, navy blue, royal, red One size L (8-12)
Price
€11.60
Regular price
€16.50
 In stock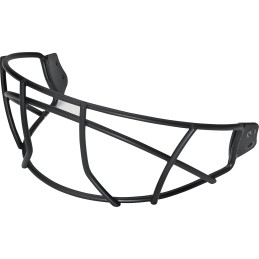 Reference: BB1WGB
Brand: Rawlings
This RCFH Series Face Guard features a new wire configuration for maximum visibility and reduced weight. This face guard is NOCSAE® approved for both baseball. The face guard also has a powder coat finished that reduces the wire diameter for less obstruction. Fits all RCFH Helmets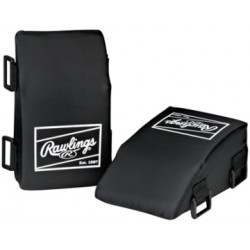 Reference: WTA3
Brand: Rawlings
The Rawlings RKR Adult catchers knee relievers provide support and cushioning for knees while in the crouch position. These Rawlings RKR baseball catchers knee relievers are contoured foam designed to support as well as decrease excess strain on a catcher's knee joints. Rawlings baseball knee relievers attaches easily to any Catchers Leg Guards. •...
Price
€25.30
Regular price
€36.10
 In stock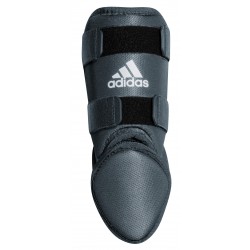 Reference: AZ9661
Brand: Adidas
ANKLE BATTER PROTECTION
Price
€37.50
Regular price
€75.00
 In stock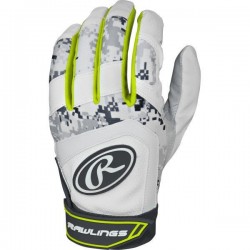 Reference: 5150BGY-S-BLK
Brand: Rawlings
Youth
Price
€21.50
Regular price
€30.80
 Available from 10th February
Reference: EBS314SP-TAGLIA UNICA-BLK
Brand: Louisville Slugger
Durable 600D polyester Rip-stop accents Multi-Valuables pockets Plush padding on back and shoulder straps Holds 2 full-size bats 11" Width x 5.5" Depth x 16" Height
Price
€20.10
Regular price
€26.80
 Spedizione dal 5 Febbraio 2015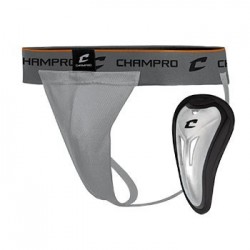 Reference: A54CY-S-GY
Brand: Champro
2 1/2" CHAMPRO jacquard elastic waistband Includes hard cup with ventilation channels and soft flexible edges Retail packaged
Price
€18.90
Regular price
€21.00
 In stock