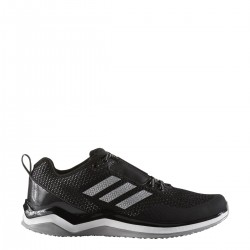 Reference: Q16536-US-5.5-IT-38-BLK
Brand: Adidas
Baseball shoes to keep your feet comfortable during training. They have a breathable upper and a sole made to have the right traction on multiple surfaces
Price
€54.10
Regular price
€135.20
 Product available with different options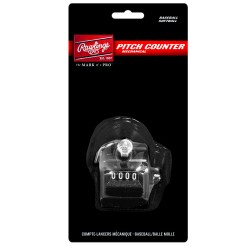 Price
€12.50
Regular price
€13.80
 In stock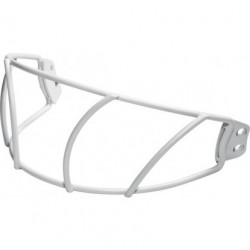 Reference: R16SBWG
This series of R16 series face shields features a new wire configuration for maximum visibility and low weight. This face shield is NOCSAE® approved for baseball and softball. The face shield also has a powder coating that reduces the wire diameter for fewer obstructions. Fits all Adult size R16 helmets and includes a chin strap.
Price
€26.35
Regular price
€32.94
 In stock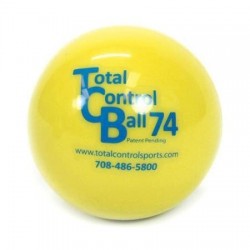 Reference: TCBBALL74
Size: 2.9" in diameter.Weight: 425 grams (14.9 oz.)Instant FeedbackLimited Space RequiredPerfect Weighted DesignLong Lasting and WashableSoft Toss Without NetSafe for All BatsNo Glove Required
Price
€14.31
Regular price
€15.90
 In stock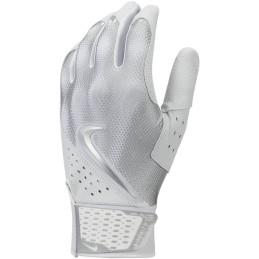 Reference: N1004379123-M-WH
Brand: Nike
From the batting cages to those crucial October days, these gloves are essential when you're up to bat. Made with textured goatskin leather on the palm that enhances hand feel, grip and durability, they also feature an overlay on the back of the hand that provides flexibility and support.
Price
€51.00
Regular price
€60.00
 In stock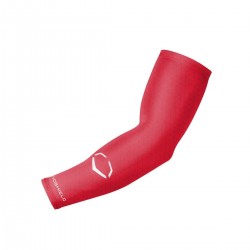 Reference: WTV8600-S-M-BLK
Brand: Evoshield
SWEAT-WICKING MATERIAL: to keep you dry and comfortable on the field MASHINE WASHABLE: hang dry FABRIC: 80% Polyester / 20% Elastane
 Product available with different options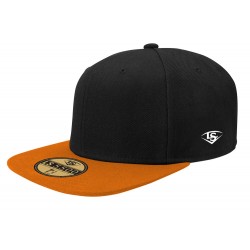 Reference: LS5500-7-BLK
Brand: Louisville Slugger
Professional tailored cap. Customizable with 3D embroidery, for info: info@baseballproshop.it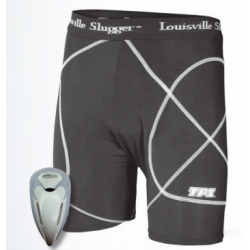 Reference: LS1310CA-S-BLK
Brand: Louisville Slugger
Elasticized slide including protective shell.
 Product available with different options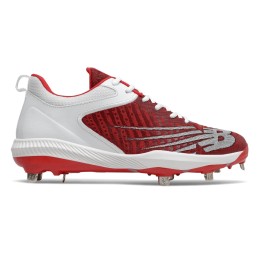 Reference: L4040TR6-US-8-IT-41.5-RD
Brand: New Balance
Combining the function and comfort sought by every level of baseball player, the FuelCell 4040v6 is a game changer. This men's shoe features a full-length FuelCell midsole primed for propulsion as you round the bases or step up to the plate. Fit Weave in the upper uses our latest technology to deliver durability and stretch exactly where you need it. With...
Reference: 20590-M-BK
Brand: Franklin
Showcased on-field by dozens of MLB® professionals, Franklin's popular CFX Pro model has gone full color! A world-class quality Pittards® digital sheepskin leather palm ensures durability, softness, and superior grip at bat, while proprietary tectonic fit inserts accommodate flex across the hand back. Touched with a hint of chrome, these gloves are a must...
 Product available with different options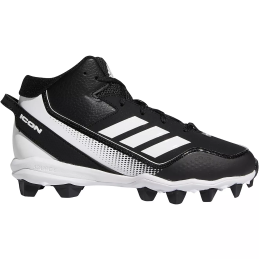 Reference: S23704-US-3-IT-35-BK
Brand: Adidas
For heavy hitters, these adidas baseball cleats give you the speed and power to impact the game. They're built to last with a durable synthetic upper that has a supportive mid cut. The Bounce midsole provides lightweight cushioning, so you stay comfortable through nine innings and beyond.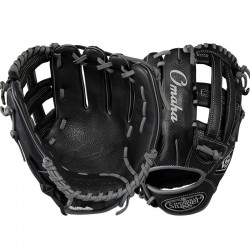 Reference: WTLOMRB17115
Brand: Louisville Slugger
Designed with the young, avid travel baseball player in mind, the Omaha requires minimal break-in thanks to its soft leather construction. With a line of six professional patterns to outfit every player on the diamond, no glove helps you cover more ground.
 Available from 10th February
Reference: N1000132189-S-WH
Brand: Nike
The Nike Alpha Huarache Edge Gloves are designed with synthetic leather palms to provide excellent control and comfort at the plate.
 Product available with different options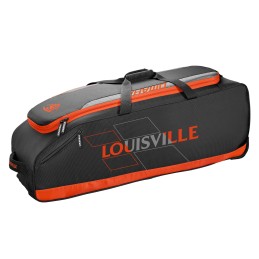 Reference: WTL9505-TAGLIA UNICA-OR
Brand: Louisville Slugger
Main Compartment: Fits helmet, glove and gear Zippered Bat Compartment: Holds up to 4 bats Two interior shelves to help with gear weight balanced throughout the bag Outside valuables pocket for cell phone Interior L bracket to help prevent bag blowouts Inline wheels for smooth roll Intetegrad fence hooks (2) Removable Customization panel Dimensions: cm....
Price
€93.70
Regular price
€117.10
 In stock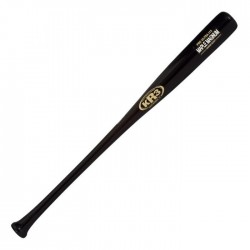 Reference: I13Z-32-BK
Brand: KR3
A high performance bat made from the strongest Canadian maple wood that has been specially hand selected to ensure maximum performance and durability. The bat is further reinforced with biaxial fiberglass sheath applied with Rock Resin epoxy resin. The best quality produced by KR3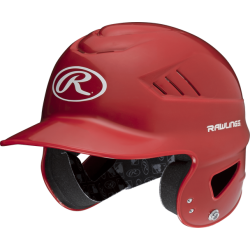 Reference: RCFHS-TAGLIA UNICA-RD
Brand: Rawlings
Rawlings Coolflo® technology, has a state-of-the-art ventilation system, an elegant and aerodynamic appearance. Initially worn by all Major League Baseball® athletes. Built specifically for the athlete who wants a helmet with an established history and professional finish. Meets NOCSAE® standards. One size ADULT: 6 ½ "- 7 ½