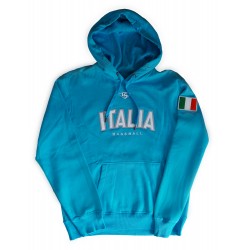 Reference: LS1671ITALY-5-6-RY
Louisville Slugger World Edition children's sweatshirt. Years: 5-6 / 7-8 / 9-11
Price
€42.99
Regular price
€61.42
 In stock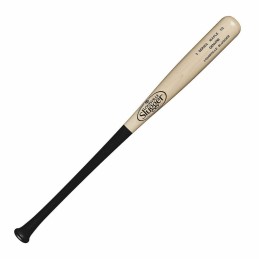 Price
€50.80
Regular price
€82.80
 In stock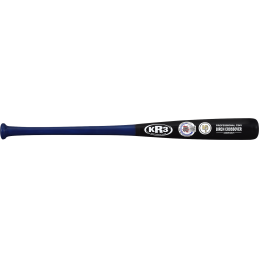 Reference: KR3BIR243D5-31-BLK
Brand: KR3
Price
€127.80
Regular price
€142.00
 In stock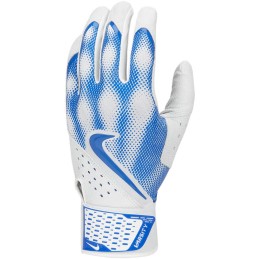 Reference: N1004379121-M-RY
Brand: Nike
From the batting cages to those crucial October days, these gloves are essential when you're up to bat. Made with textured goatskin leather on the palm that enhances hand feel, grip and durability, they also feature an overlay on the back of the hand that provides flexibility and support.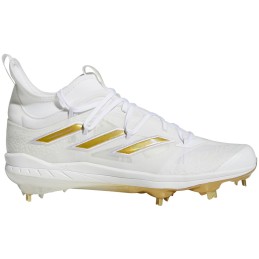 Reference: GZ4581-US-8-IT-41 1-3-WH
Brand: Adidas
When there's 90 feet between you and glory, there's no room for an inch of hesitation. Whether you plan to steal second or take the wide turn for extra bases, these adidas baseball cleats have that superlight feel to let you run free. A LIGHTLOCK upper secures your feet while the Lightstrike midsole cushions upon impact without adding weight. Now you can...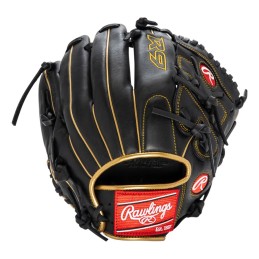 Reference: R92069BGLHT
Brand: Rawlings
Gear up with the  R9 Series 12-inch infield/pitcher's glove. It boasts unbeatable value for its quality, full-leather glove. This R9 was also constructed from soft, durable leather for a more game-ready feel. As a result, it's perfect for players who need a glove they can trust to perform, at a price they can afford. In addition, our R9 gloves all feature...
Price
€144.00
Regular price
€151.60
 In stock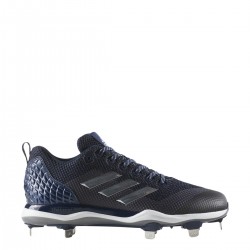 Reference: B39183-US-6.5-IT-39 1-3-NV
Brand: Adidas
Conquer the basics with the new PoweAlley 5. Lightweight and breathable, the upper is reinforced and the materials are durable. The molded heel unit provides extra support in defense and running on the basics, the Protrax cleats offer high traction for explosive changes of direction.
Price
€61.00
Regular price
€110.80
 In stock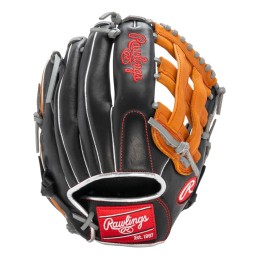 Reference: R9120U6BT
Brand: Rawlings
When your glove fits better, you play better. The R9 ContoUR 11.5-inch Infield glove features a smaller hand opening and lowered finger stalls, ensuring a better fit for youth players with smaller hands who are developing their defensive skills. The R9 ContoUR series features a soft, durable all-leather shell that's game-ready right away, so you can hit...
Price
€143.90
Regular price
€151.50
 In stock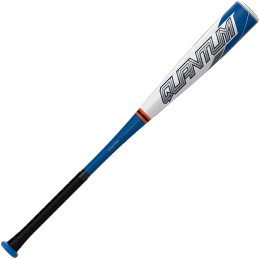 Reference: SL22QUAN108-30-Colore Unico
Brand: Easton
The Easton Quantum -10 is a one-piece design constructed of lightweight and durable ALX100™ Performance Alloy, with a concave end cap and a cushioned Flex™ grip, providing additional comfort in the hands. It is approved for play in USSSA and associations that follow the 1.15BPF standard.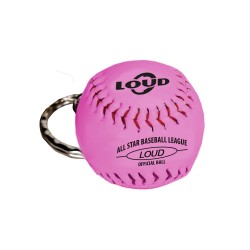 Reference: LDKCSBPK
Brand: Loud
Softball ball keychain
Price
€4.20
Regular price
€4.70
 In stock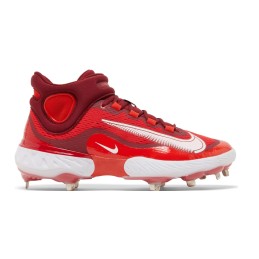 Reference: DJ6520616-9-RD
Brand: Nike
Let the baseball world know what kind of bat-wielding beast you are. The midsole has React foam cushioning, perfect for sprinting around the bags or robbing your opponent of extra bases. The plush, breathable upper sports a strap that helps keep you contained without adding any unnecessary weight. Plus, the grippy rubber traction is tailor-made for...
 Product available with different options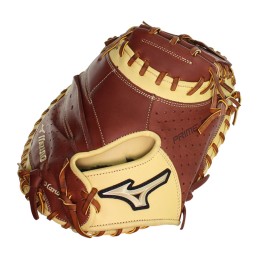 Reference: 312937R
Brand: Mizuno
The new Mizuno Prime Elite series is crafted with soft, smooth, mahogany-colored leather that is durable with a pro-level feel. Featuring an UltraSoft Pro Palm Liner for a soft feel and finish. A perforated thumb and pinky panel design reduces weight and increases breathability. Designed with Pro patterns to make Prime Elite an excellent glove choice for...
Price
€225.81
Regular price
€237.70
 In stock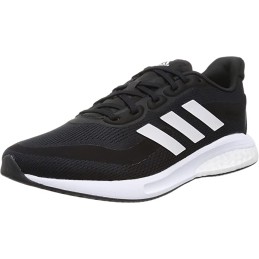 Reference: S42722-US-9-IT-42 2-3-BK
Brand: Adidas
Price
€47.90
Regular price
€63.90
 In stock
Reference: N1000132189-S-WH
Brand: Nike
The Nike Alpha Huarache Edge Gloves are designed with synthetic leather palms to provide excellent control and comfort at the plate.
 Product available with different options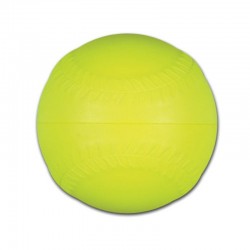 Reference: CSB53Y
Brand: Champro
Hard foam ball This ball maximizes the speed of the ball throwing machine Use with any machine that throws standard size baseballs or 12 inch softballs Construction comparable to Atec ® Tuffy ®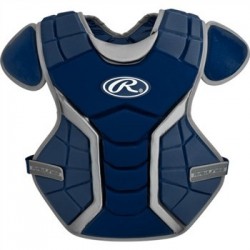 Reference: CPRNGDJR-TAGLIA UNICA-BLK
Brand: Rawlings
Dual density foam for protection and comfort Junior 13" (age 6-8) "C" Channels create a form-fitting wrapping of the chest protector for maximum mobility and flexibility
Price
€62.90
Regular price
€89.90
 In stock