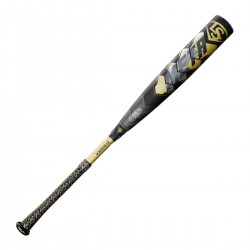 Reference: WBL2469002631-31-Colore Unico
Brand: Louisville Slugger
Power is in the DNA R. The club that transformed the BBCOR game now joins the Louisville Slugger Senior League line-up for the first time. The Goal puts a powerful and balanced three-piece composite club in the hands of aspiring young superstars at the USSSA and Senior League level. Our EKO ™ composite rod is designed for maximum performance. A...
Price
€235.30
Regular price
€261.40
 In stock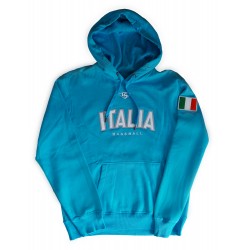 Reference: LS1671ITALY-5-6-RY
Louisville Slugger World Edition children's sweatshirt. Years: 5-6 / 7-8 / 9-11
Price
€42.99
Regular price
€61.42
 In stock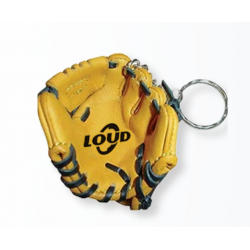 Reference: AC9000GL
Brand: Loud
Glove keychain
Price
€4.90
Regular price
€5.50
 In stock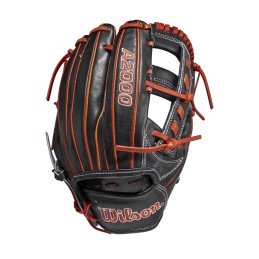 Reference: WBW100389115
Brand: Wilson
Take command of the middle infield with the Black and Copper Pro Stock® leather of the 2022 A2000® 1716. The latest take on this fan-favorite 11.5" pattern boasts Copper laces, Dual Welting and Bold Logos that pop against the Black leather palm and shell. The Chevron Cross Web helps infielders handle anything hit their way so they can quickly get the ball...
Price
€238.20
Regular price
€264.70
 In stock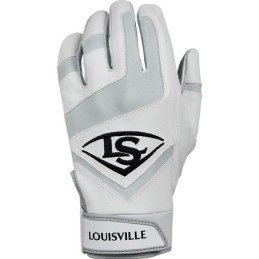 Reference: WTL6304-M-BLK
Brand: Louisville Slugger
Louisville Slugger Youth Genuine Batting Gloves Louisville Slugger's Genuine batting gloves will help you perform your best at the plate. The one piece synthetic palm and thumb design allow for a no-slip grip. Stretch lycra on the backhand allow for better flexibility and breathability.
Price
€17.10
Regular price
€19.00
 In stock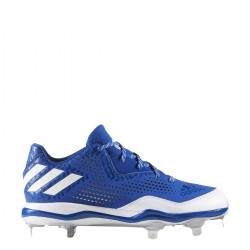 Reference: Q16487-US-6.5-IT-39 1-3-RY
Brand: Adidas
A new wave of style, the PowerAlley 4 shine in the spotlight! Featuring a durable nubuck upper with diamond perforations on the sides.
Price
€57.20
Regular price
€104.00
 In stock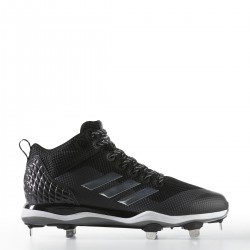 Reference: B39192-US-7-IT-40-BLK
Brand: Adidas
Conquer the basics with the new PoweAlley 5. Lightweight and breathable, the upper is reinforced and the materials are durable. The molded heel unit provides extra support in defense and running on the basics, the Protrax cleats offer high traction for explosive changes of direction.
Price
€65.00
Regular price
€118.20
 In stock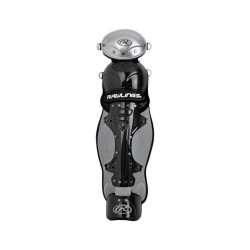 Reference: LGRNGDI-TAGLIA UNICA-BLK
Brand: Rawlings
Intermediate(12-15 years old) Reinforced knee for ultimate protection and comfort Toe Flap Strap: Toe flap stays in protective position whether you are crouched behind the plate or running to back up a play Light-Weight Design: Allows for maximum mobility without sacrificing protection
Price
€83.80
Regular price
€119.70
 In stock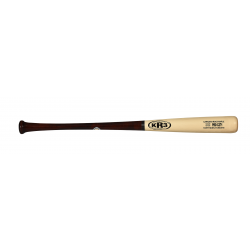 Reference: KR3PROC271CRMCN-33-NAT
Brand: KR3
CANADIAN ROCK MAPLE C271 - MAZZA IN ACERO- KR3 LUNGHEZZA: 33" - 33 1/2" - 34" Legno: MapleFinitura: BROWN, MARRONE Endorsed by MLB Players
Price
€65.70
Regular price
€122.30
 In stock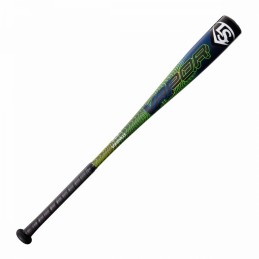 Reference: WBL25390102332-32-BK
Brand: Louisville Slugger
If you have been searching around for a heavier USA baseball bat, but also wanted one that you can snag at a bargain price...then feast your eyes on the Vapor! The Vapor is built by Louisville Slugger in the drop 9 length-to-weight ratio and in a one-piece, all-alloy design. The alloy that they employ is the Series 7material that should allow for...
Price
€82.40
Regular price
€91.50
 In stock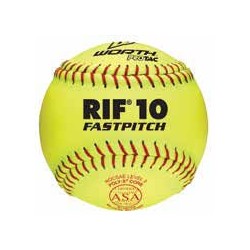 Reference: W17067
Brand: WORTH
Training ball 11 ". 11-inch Fastpitch ASA Solid core, low demand factor Improved skills development and reduced fear of impact Pro TAC coverage RIF NOCSAE ASA Level 2 stamp From 12 years old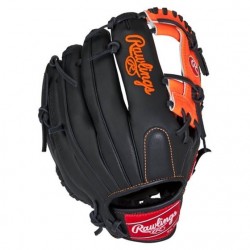 Reference: SPL150
Brand: Rawlings
Pro I Web, Conventional Back
Price
€66.90
Regular price
€83.60
 Available from 10th February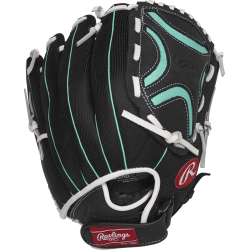 Reference: CL125BMT
Brand: Rawlings
The new models Rawlings Champion Lite Series ™ Rawlings , available at a very affordable price, offers a great combination of lightweight design and colorful finishes. The models that appeal to the female athlete with regards to the balance of the glove and the snug fit. Rawlings has created a series of gloves that will stay on the playing field for a...
Price
€62.20
Regular price
€77.70
 In stock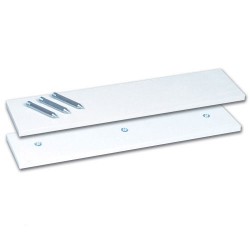 Reference: B040
Brand: Champro
Reinforced threaded steel ferrules Three tips in nickel-plated steel 1.75cm thick UV resistant rubber construction
Price
€24.30
Regular price
€27.00
 In stock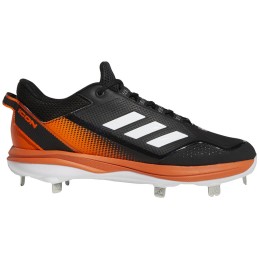 Reference: S23857-US-8-IT-41 1-3-BO
Brand: Adidas
There's more to explosive movement than pure speed. These adidas baseball cleats keep you fast while giving you the stability you need to increase power. The upper is tailored to feel like a natural extension of the foot with a Molded sockliner and extra lockdown at the heel. Lightstrike offers superlight cushioning for dynamic movement.
Price
€87.80
Regular price
€97.50
 In stock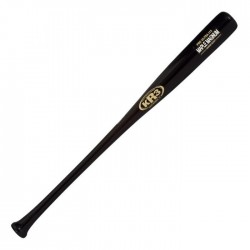 Reference: I13Z-32-BK
Brand: KR3
A high performance bat made from the strongest Canadian maple wood that has been specially hand selected to ensure maximum performance and durability. The bat is further reinforced with biaxial fiberglass sheath applied with Rock Resin epoxy resin. The best quality produced by KR3
Price
€148.10
Regular price
€197.50
 In stock