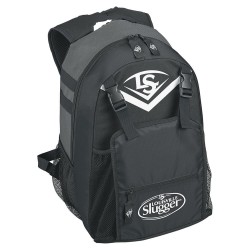 Price
€59.50
Regular price
€74.30
 In stock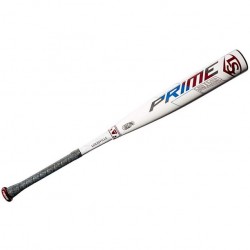 Reference: WTLSLP919X10-31-WH
Brand: Louisville Slugger
Make every swing count with this 2019 Louisville Slugger Prime 919 baseball bat. Engineered with Louisville Slugger's proprietary MicroForm barrel design, this bat fuses together layers of 100% composite material to provide a lighter swing weight and maximize pop. Feel more in control every time you step to the plate thanks to innovative VCX technology,...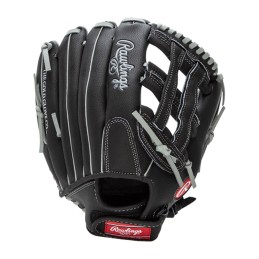 Reference: RSB130GBH
Brand: Rawlings
New for this season, the economical Rawlings RSB™ Series is projected to be a dynamic sales leader for slow pitch softball as well as general recreational play. Deep, wide and highly functional pockets matched with Basket-Web® designs and adjustable Velcro® strap closures will improve your level of play and enjoyment.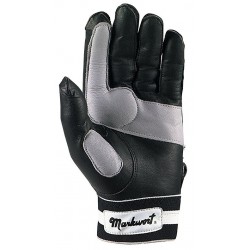 Reference: STNLB-XL-BLK
Brand: Rawlings
Two-way spandex sides for maximum comfort Black goatskin for durability and fit Reduces shock and impact, maximizing defense in any position
Price
€33.40
Regular price
€47.70
 Product available with different options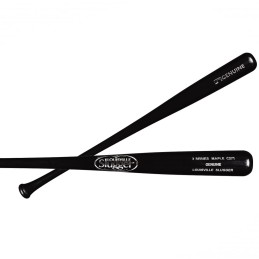 Reference: WTLW3M271A16-32-BK
Brand: Louisville Slugger
Bigger hitters choose maple for its harder surface and longer durability. The Genuine Maple Series guarantees an amazing value for money! Maple series 3 Black finish Turning model C271 Balanced weight Regular finish Barrell cupped
Price
€69.00
Regular price
€101.00
 Available from 10th February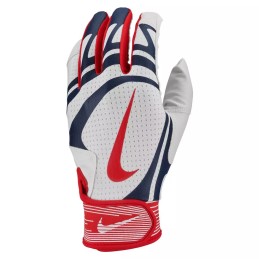 Reference: N1000132129-S-NV
Brand: Nike
The Nike Alpha Huarache Edge Gloves are designed with synthetic leather palms to provide excellent control and comfort at the plate.
 Product available with different options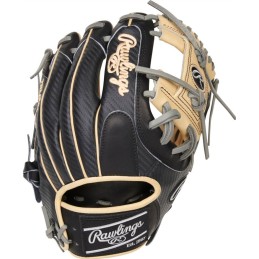 Reference: PRO2042CBCF
Experience the cutting edge in leather glove design with the Rawlings Heart of the Hide Hyper Shell 11.5-inch Infield Glove! This specially engineered glove shell is 15% lighter than traditional leather, giving you more control and speed when turning two or ranging for a sharply hit grounder. On top of that, this glove still comes with all the legendary...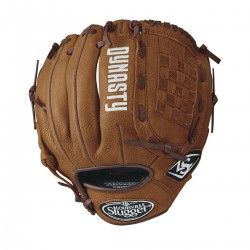 Reference: WTLDYRB1711
Brand: Louisville Slugger
Pairing A Full-Grain Leather Palm And Web With An Extra-Soft Palm Lining, The Louisville Slugger Dynasty 11In If Baseball Glove Is A Great Choice For Players Who Are Looking To Step Right Onto The Field With Their New Leather.
Price
€81.90
Regular price
€102.40
 In stock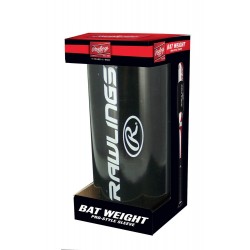 Price
€30.00
Regular price
€33.30
 In stock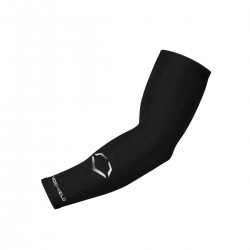 Reference: WB60013-TAGLIA UNICA-BLK
Brand: Evoshield
Comfort leads to confidence and confidence leads to performance. Maintain your comfort with the EvoShield Compression Arm Sleeve. With the compression fit, you will allow for greater circulation in the arm, allowing for better muscle recovery, reducing fatigue after games and practices. This is the best solution for keeping the arm warm and loose....
 Product available with different options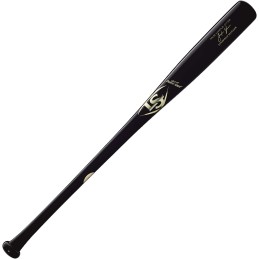 Reference: WBL2435010-33-BK
Brand: Louisville Slugger
A sleek, understated look is ever-appropriate for Christian Yelich's MLB Prime Signature Series CY22, the perfect embodiment of one of baseball's biggest stars. A high-gloss black finish and gold Seamless Decals come together in a look built for the bright lights. A medium-barrel design with a traditional, slight knob taper and a short barrel-to-handle...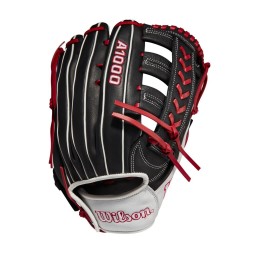 Reference: WBW1004081225
Brand: Wilson
Range from foul line to foul line with the A1000® 12.25" Pedroia Fit Outfield Glove. The Single Post & 3 Bar Web with Lacing is designed to channel the ball into the pocket, and Pedroia Fit's narrow wrist opening and shorter finger stalls create a secure fit for outfielders with smaller hands. s. LHT - Left Handed Thrower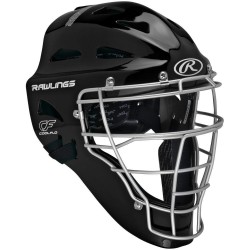 Reference: CHRNGD-TAGLIA UNICA-BLK
Brand: Rawlings
• Meets NOCSAE standards• Improved interior padding with Pro Dri Plus™ moisture-wicking technology for better fit and comfort• High strength, increased impact resistance cage• ABS plastic shell for impact resistance• CHRNGD - Adult 7 1/8"-7 3/4" 
Price
€101.90
Regular price
€145.60
 In stock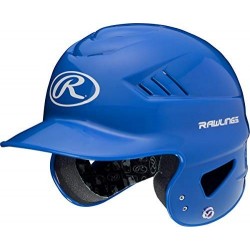 Reference: RCFTBR-TAGLIA UNICA-RY
Brand: Rawlings
Questo cascoè progettato per i più giovani giocatori che iniziano dal T-ball. È dotato di un design approvato da NOCSAE ed predisposto per aggiungere la protezione a faccia e mento . Taglia unica per tutti i modelli (6 1/4 - 6 7/8) .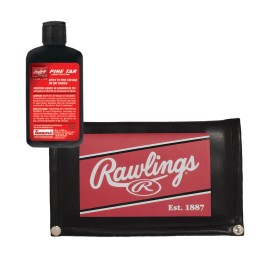 Reference: PROPT
Brand: Rawlings
This Pro Pine Tar Applicator provides the perfect surface for applying genuine pine tar to your bat. Include 3 oz. Pine Tar