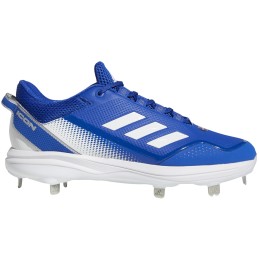 Reference: FZ1556-US-8-IT-41 1-3-RY
Brand: Adidas
There's more to explosive movement than pure speed. These adidas baseball cleats keep you fast while giving you the stability you need to increase power. The upper is tailored to feel like a natural extension of the foot with a Molded sockliner and extra lockdown at the heel. Lightstrike offers superlight cushioning for dynamic movement.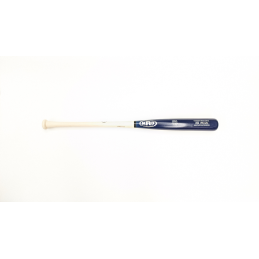 Reference: KR3PROC243NV-33-NV
Brand: KR3
Pro Ink Dot "certified" bats are free from defects and low speed lathed from only the finest quality of hand selected straight grain hard maple.All logs are vacuum dried to increase both the hardness and effect of the maple.The bats are double polished and hand sanded for better balance.
Price
€85.70
Regular price
€122.30
 Product available with different options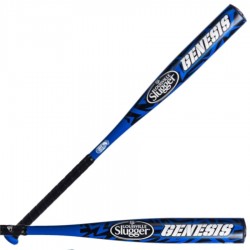 Reference: WTLIYBGN150I-30-RY
Brand: Louisville Slugger
l The Genesis Youth Little League Bat from Louisville Slugger is a quality aluminum baseball bat at an affordable price. Louisville Slugger is the most famous baseball bat maker around, and the Genesis does not disappoint. The youth baseball bat has a 2.25 "barrel and a rolled end with a 7/8" handle.
Price
€43.60
Regular price
€48.50
 Product available with different options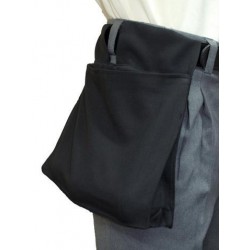 Reference: UBBAG-B
Brand: Rawlings
Professional umpire's ball bag is constructed from 100% uniform polyester. Features wide tunnel belt loop. Suitable for baseballs and softballs. Meets all league requirements.
Price
€12.90
Regular price
€14.30
 In stock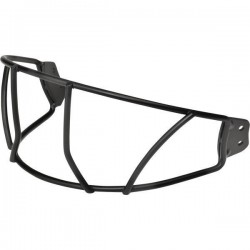 Reference: R16WG-TAGLIA UNICA-BLK
Brand: Rawlings
 Face Guard
Price
€22.20
Regular price
€24.60
 Product available with different options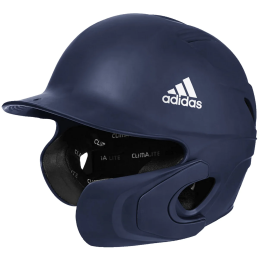 Reference: EX7520-S-M-NV
Brand: Adidas
ABS Shell: Strong plastic exterior provides a durable layer of defense against impacts and abrasions Climalite® Liner: Conducts heat and sweat away from the skin to keep players cool and dry 13 ventilation ports keep air flowing for cooling comfort and focused performance Dual composition of PC and ABS delivers solid coverage along the side of the face...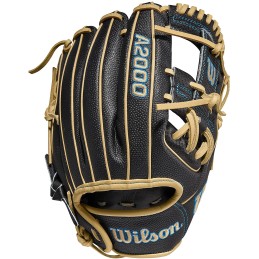 Reference: WBW100399115
Brand: Wilson
The iconic A2000 SCDP15SS features Pedroia Fit construction with a narrower wrist opening and shorter finger stalls. Spin Control Technology™ on the Black Pro Stock® leather palm and H-Web increases friction between the ball and the glove, allowing for sure outs and quick transfers. The Black SuperSkin™ reduces glove weight while improving durability, and...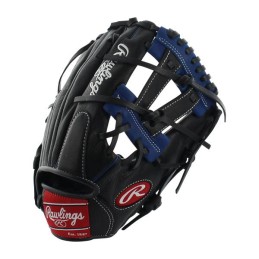 Reference: RCS112BR
Brand: Rawlings
If you are looking for a splash of color for a custom glove look, the Rawlings Custom Series (RCS) is the perfect choice for the select player looking to make a statement in taking his game to the next level. Featuring narrow fit patterns, patented Dual Core™ technology and a variety of bold color options, RCS gloves are made from full-grain leather steer...
Price
€56.50
Regular price
€75.40
 Available from 10th February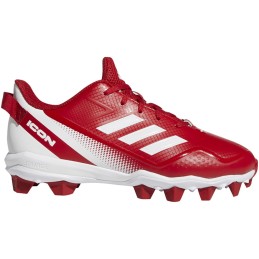 Reference: S23918-US-3-IT-35-RD
Brand: Adidas
For heavy hitters, these adidas baseball cleats give you the speed and power to impact the game. They're built to last with a durable synthetic upper that has a supportive mid cut. The Bounce midsole provides lightweight cushioning, so you stay comfortable through nine innings and beyond.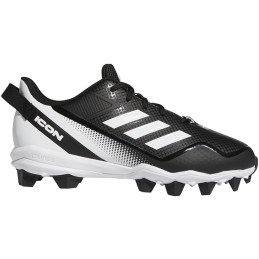 Reference: S23919-US-3-IT-35-BK
Brand: Adidas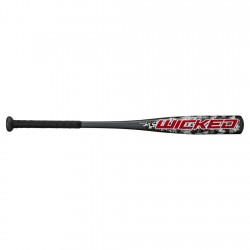 Reference: YBRAW-29-GY
Brand: Rawlings
The Rawlings YBRR11 Raptor baseball bat is made for kids and has a tough look. The barrel is in aluminum and the handle in synthetic leather. The skin feels confident when it hits the ball. Aluminum is resistant and guarantees high performance. The baseball bat is lightweight, this ensures that kids can swing faster and stay in control while playing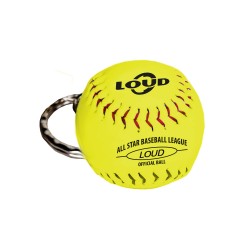 Reference: LDKCSBYE
Brand: Loud
Softball box holder
Price
€4.20
Regular price
€4.70
 In stock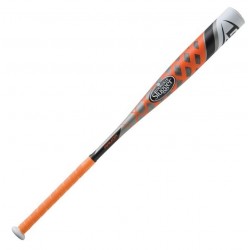 Price
€98.40
Regular price
€109.30
 In stock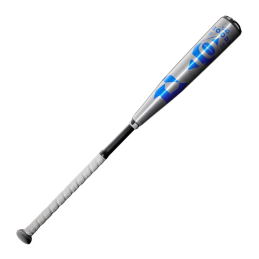 Reference: WTDXUG2-31-GY
Brand: Demarini
Channel the power with the 2022 The Goods (-10) USA Baseball Bat. Designed for young hitters looking to flex their muscles, The Goods (-10) USA Baseball Bat boasts a massive X14 Alloy Barrel to make consistent hard contact at the plate. A light swing weight allows for premium bat speed and barrel control so you can put opponents on notice, and the...
Price
€265.50
Regular price
€295.00
 In stock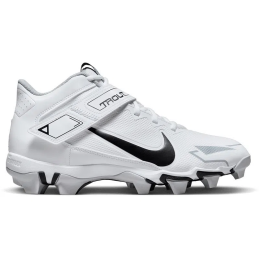 Reference: CZ5911100-8.5-WH
Brand: Nike
When it's game time, lace up in a design that'll help optimize each tool you have in the toolbox, just like Mike Trout. Feel the spring of the cushioning as you burst out of the batter's box, and lean into the speed and comfort of the underfoot plate as you scurry into position to rob your opponent of extra bases in the outfield alley.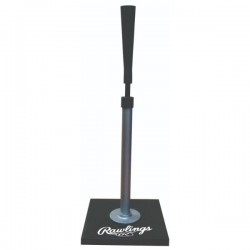 Reference: PROTEE
Brand: Rawlings
This tripod tee is a lightweight durable tee that will allow you to train your hitting virtually anywhere. This Quick Tee features a soft top that will allow for instant swing feedback
Price
€82.40
Regular price
€91.60
 In stock