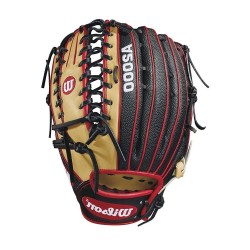 Reference: WTA20LB18OT6SS
Brand: Wilson
The new A2000® OT6 SS features a one-piece, six finger palm and web and is now made with Black SuperSkin™, and Blonde and Red Pro Stock leather. The OT6 is the perfect for outfielders looking for a longer glove with more feel and less rebound. Designed glove-lightening SuperSkin™, the A2000® OT6 plays great with two fingers in the pinky stall. LHT - Left...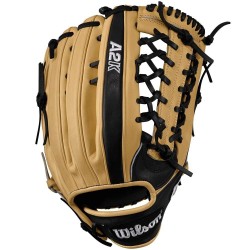 Reference: WTA2KRB17KP92
Brand: Wilson
Outfield Model Pro Laced T-Web Pro Stock Select Leather 2X Palm Construction provides maximum pocket stability Rolled Dual-Welting for quicker break in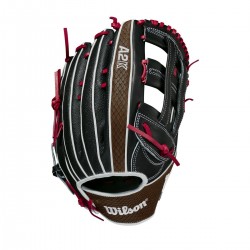 Reference: WBW1000691275
Brand: Wilson
This isn't just any ball glove. It is the best ball glove in the world. The 2021 line of A2K® gloves is designed for the elite players of the game, using the best ball glove materials in the world, including flawless Wilson Pro Stock Select ™ leather in a brand new SnakeSkin style and the revolutionary SuperSkin ™ . Paired with a new bold logo pack, each...