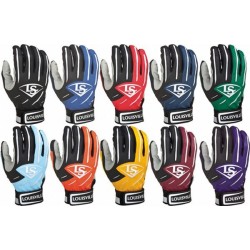 Reference: WTLBGS514A-S-RD
Brand: Louisville Slugger
Gloves for adults * The item is composed of a right and a left glove Louisville Slugger Series 5 Batting Gloves combine proven design with rugged materials to perform game after game. A sturdy grip, comfortable fit and durable performance allow you to hit the bat with full confidence in your swing. Size Table
Price
€17.90
Regular price
€36.40
 Available from 10th February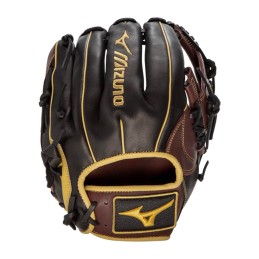 Reference: 312936R
Brand: Mizuno
The Mizuno MVP Prime Series has a long standing reputation as incredible value with many premium glove features. Made for baseball players striving to reach the next level, MVP Prime features Center Pocket Designed patterns that naturally center the pocket under the index finger. Handcrafted with Bio Soft Leather, which is a smooth, pro-style leather that...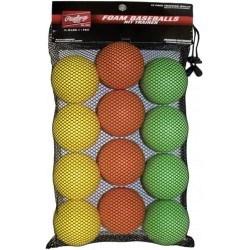 Reference: HITTRAINX12
Brand: Rawlings
12 Hit Foam Training Balls Foam balls for both indoor and outdoor training.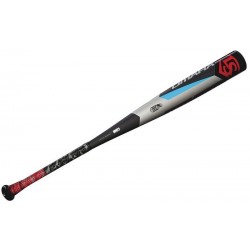 Reference: WTLSLO518X1031-31-BK
Brand: Louisville Slugger
Louisville Slugger's Omaha 518 -5 2 5/8" Senior League bat continues to be the bat of choice at the highest levels of the game, with unmatched consistency year in and year out. This bat is made in a durable 1-piece construction, with a ST 7u1+ alloy design and enhanced 6-Star premium performance end cap to create a massive sweet spot and stiffer feel...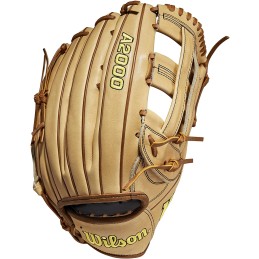 Reference: WBW1003951275
Brand: Wilson
Flash the leather on the outfield grass with the 2022 A2000® 1799, the 12.75" pattern with a long, durable construction designed to range from foul line to foul line. The sturdy Dual Post Web helps to shape the pocket and allows you to go all out for fly balls. The Blonde leather palm and shell pairs with Saddle Tan laces, welting and binding for a...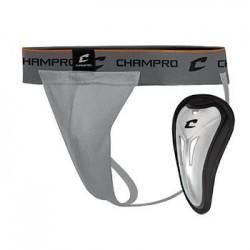 Reference: A54CA-S-GY
Brand: Champro
2 1/2" CHAMPRO jacquard elastic waistband Includes hard cup with ventilation channels and soft flexible edges Retail packaged
Price
€23.10
Regular price
€25.60
 In stock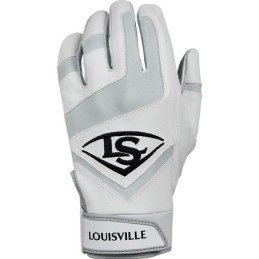 Reference: WTL6304-M-BLK
Brand: Louisville Slugger
Louisville Slugger Youth Genuine Batting Gloves Louisville Slugger's Genuine batting gloves will help you perform your best at the plate. The one piece synthetic palm and thumb design allow for a no-slip grip. Stretch lycra on the backhand allow for better flexibility and breathability.
Price
€20.90
Regular price
€23.20
 In stock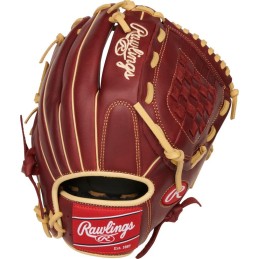 Reference: S1200BSHLHT
Brand: Rawlings
The Sandlot Series gloves feature an oiled pull-up leather that gives the models a unique vintage look and feel with minimal break-in required. The designs are further enhanced with pro-style patterns.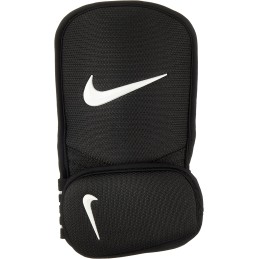 Reference: N1000742
Brand: Nike
The Nike Diamond Hand Guard helps absorb impact from wild pitches with a hard, yet lightweight shell in a low-profile design that lets you move naturally. Stretchy finger loops help keep the guard secure, and a removable wrist guard lets you find a configuration that works for you. Sweat-wicking technology helps you stay dry and comfortable, while an...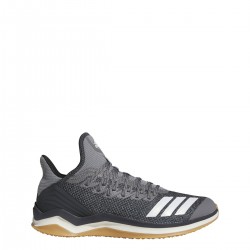 Reference: CG5271-US-7.5-IT-40 2-3-GY
Brand: Adidas
Compact and flexible, the Icon Bounce is built for the best traction on both clay and grass. The cushioned sole guarantees maximum comfort, the toe is reinforced to resist abrasion.
Price
€72.20
Regular price
€180.40
 In stock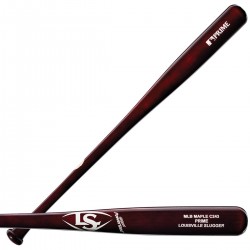 Reference: WTLWBXPRC243-33-CHERRY
Brand: Louisville Slugger
The C243, the original large barrel club, is made in this variation with a vintage cherry red gloss finish. All MLB PRIME clubs - made exclusively from MLB quality wood, a standard met by only 3% of our wood - now feature EXOARMOR, a revolutionary finish that is twice the hardness of a regular club.
Price
€101.70
Regular price
€169.60
 In stock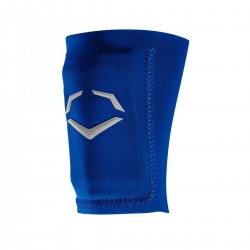 Reference: WTV5200-S-RY
Brand: Evoshield
Nothing screams "game-changer" more than the all-new EvoShield Pro-SRZ™ Protective Wrist Guard. The new seamless construction and lightweight materials bring the new wrist guard to a whole new level. Built with a pull tab for easy on and off applications and an inside pocket to fit our custom-molded GEL-TO-SHELL® shield, this wrist guard is a great piece...
Price
€38.00
Regular price
€42.30
 In stock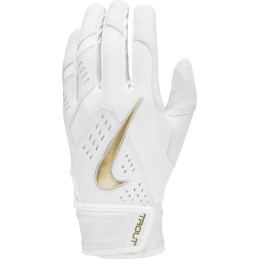 Reference: N1000743161-L-WH
Brand: Nike
The Nike Trout Elite 2.0 Gloves provide excellent control and comfort at the plate. They are designed with premium leather palms and perforations in key zones for breathability.
Price
€53.50
Regular price
€62.90
 In stock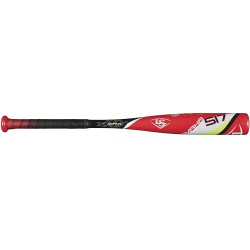 Reference: WTLTBO5171-24-RD
Brand: Louisville Slugger
It's the perfect club for the tee ball player ready to learn how to bat with a proven pattern. Barrel 2 "1/4 24 "13 oz. 25 "14 oz.
 Product available with different options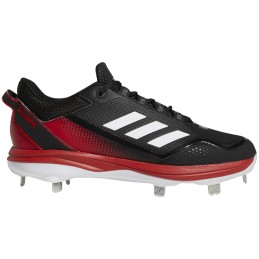 Reference: S23858-US-8-IT-41 1-3-RD
Brand: Adidas
There's more to explosive movement than pure speed. These adidas baseball cleats keep you fast while giving you the stability you need to increase power. The upper is tailored to feel like a natural extension of the foot with a Molded sockliner and extra lockdown at the heel. Lightstrike offers superlight cushioning for dynamic movement.
Price
€95.20
Regular price
€119.00
 In stock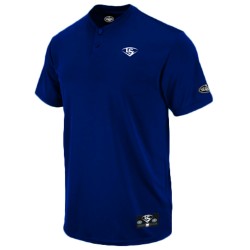 Reference: LS1200-L-NV
Brand: Louisville Slugger
The famous 2 buttons of the Louisville Slugger brand, in perforated and lightweight material perfect for the hottest days. Customizable front and back available in various colors.
 Product available with different options