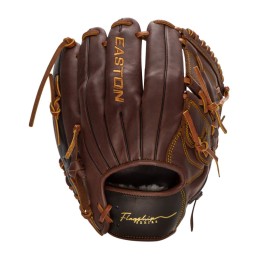 Reference: 8071054
Brand: Easton
Easton's Flagship Series was built for performance at every position. The Flagship Series is handcrafted with Diamond Pro Steer™ leather and an oiled classic cowhide palm and finger lining for improved feel. These gloves are built with a professional grade rawhide lace, tested to a tensile strength of 100 lbs. The rolled leather welting and Steerhide...
Price
€126.00
Regular price
€140.00
 In stock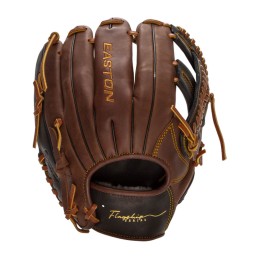 Reference: 8071052
Brand: Easton
The Easton FS-D32B 11.75" Flagship Series baseball glove features a deep infield pattern and a braided single post web design for right hand throw infielders. This glove is crafted out of a Diamond Pro Steer leather shell that'll give you a pro-level fit and feel.
Price
€126.00
Regular price
€140.00
 In stock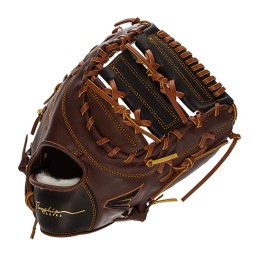 Reference: 8071058
Brand: Easton
This high-quality Easton 1B mitt will do everything you need it to do over at first base! The Flagship Series from Easton is going to be a really dynamic collection of gloves & mitts. The shell of this mitt is going to be made from Easton's Diamond Pro Steer material. This material is going to provide a stiff feel at the outset. Due to that stiff feel...
Price
€126.00
Regular price
€140.00
 In stock