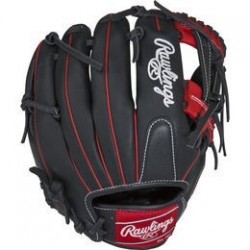 Reference: RCS112BS
Brand: Rawlings
V Web, Conventional Back
Price
€60.30
Regular price
€75.40
 Available from 10th February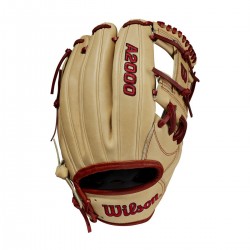 Reference: WBW1000891175
Brand: Wilson
Long considered a favorite of infielders who want more length in their gloves, the all-new 11.75 "A2000 1787 offers a clean, classic look, pairing Blonde and Copper Pro Stock leather. Don't let that fool you, though. Our new ComfortPro lining allows for a better feel that forms in your hand over time, providing greater comfort and Flat Finger Binding...
Reference: RCS175BR
Brand: Rawlings
Modified Trap-Eze Bag, Conventional Back LHT - Left Handed Thrower
Price
€60.30
Regular price
€75.40
 In stock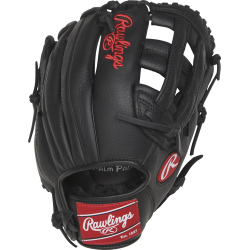 Price
€66.90
Regular price
€83.60
 In stock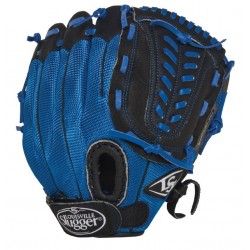 Reference: FGGNRL51150LT
Brand: Louisville Slugger
11.50 "youth pattern Closed channel web Genuine buffalo leather Lightweight mesh back Velcro wrist strap Royal Blue / Black color way LHT - Left Handed Thrower
Price
€38.00
Regular price
€47.50
 Spedizione dal 5 Febbraio 2015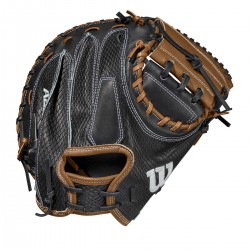 Reference: WBW100071335
Brand: Wilson
The 33.5-inch A2K® M1D Receiver Glove features an extended palm and deeper pocket to help reduce bounce. Popping Black SnakeSkin Pro Stock Select Leather with Saddle Tan accents. A2K is not just a glove, it is the best glove in the world!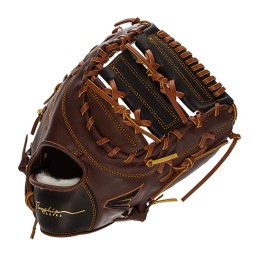 Reference: 8071058
Brand: Easton
This high-quality Easton 1B mitt will do everything you need it to do over at first base! The Flagship Series from Easton is going to be a really dynamic collection of gloves & mitts. The shell of this mitt is going to be made from Easton's Diamond Pro Steer material. This material is going to provide a stiff feel at the outset. Due to that stiff feel...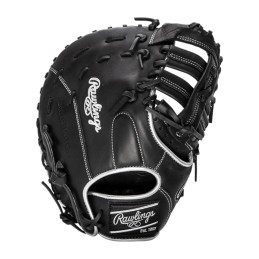 Reference: ECFBM10B
Brand: Rawlings
Packed with pro-level features, the 2022 Encore 12-inch first base mitt is crafted to elevate your game. Its single post double bar web with patented web base technology and deep pocket design allows you to quickly and easily close around the ball. As a result, you'll have extra confidence to snag every throw and dig out every short hop too!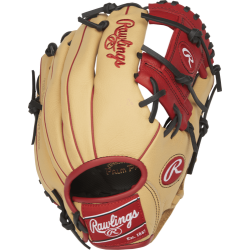 Price
€66.90
Regular price
€83.60
 In stock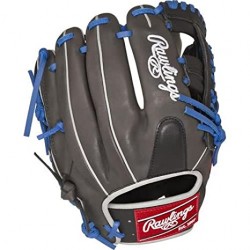 Reference: GXLE2041DSB
Brand: Rawlings
Add some color to your game with a GXLE glove! With bold, brightly-colored leather shells, Gamer™ XLE Series gloves are ideal for athletes looking to flash some personality and style on the field. These gloves not only look cool, they also feature high-quality, pro-style patterns and soft, full-grain leather shells to maximize defensive performance.
Price
€184.50
Regular price
€230.70
 In stock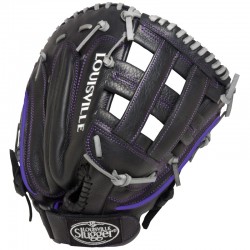 Reference: FGXNBK6FBM1LHT
Brand: Louisville Slugger
The Xeno Series takes best-in-class premium leather matched with soft linings for a substantial feel that is game-ready off the shelf. Make the game more beautifully powerful with a glove designed specifically for the female fastpitch softball player.  LHT - Left Handed Thrower
Price
€104.30
Regular price
€130.30
 In stock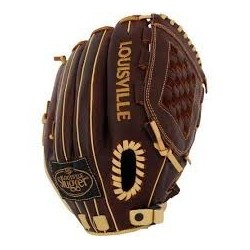 Reference: WTLFGOSBN61200
Brand: Louisville Slugger
Optimized Fit - smaller hand openings and narrower finger stalls = better glove control for younger player Lightweight cowhide, oil-treated leather for superior feel and fit Patterns preferred by professional and collegiate players Bruise-gard™ padding offers added protection Dye-through lacing for extra durability
Price
€82.40
Regular price
€102.90
 In stock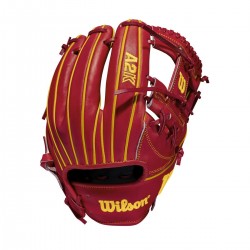 Reference: WBW100234115
Brand: Wilson
Luck favors the daring, the risk takers, those who pour their heart and soul into their craft. Atlanta second baseman Ozzie Albies and his custom A2K OA1 game model, with Red Pro Stock Select leather and Wilson logos, are ready to reign supreme in the middle of the pitch!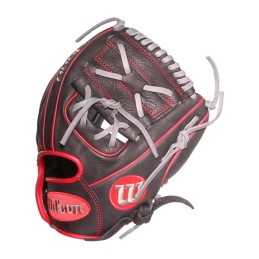 Reference: WBW10013111
Brand: Wilson
The new A1000 line of gloves has the Pro Stock patterns you see in ballparks everywhere, in a soft, yet sturdy leather that's game-ready right away. The A1000 models feature hand-designed patterns continuously improved by Wilson, optimized for faster break-in so you can make an immediate impact.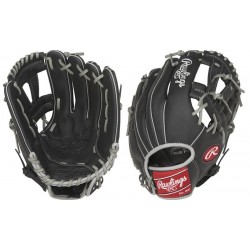 Reference: SPL150MM
Brand: Rawlings
Position: Infield Series: Select Pro Lite Back: Conventional Size: 11.5 in
Price
€59.10
Regular price
€73.90
 In stock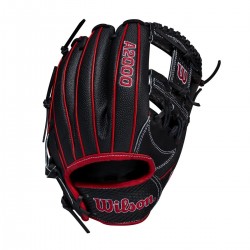 Reference: WBW1001541175
Brand: Wilson
Dress in black! The Widowmaker leaves opponents trembling with fear. This limited edition A2000 1787SS perfectly matches the black Pro Stock leather and red stitching. Choose A2000 quality in a bold and lightweight design.