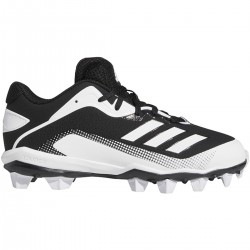 Reference: EG6574-US-3-IT-35-BLK
Brand: Adidas
Send your young athlete out on the court with confidence and style with these Adidas baseball shoes for kids. A snug fit offers foot support to tackle any terrain. The durable studded sole offers secure traction while chasing balls on the court.
Price
€39.60
Regular price
€49.50
 In stock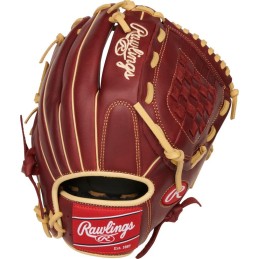 Reference: S1200BSHLHT
Brand: Rawlings
The Sandlot Series gloves feature an oiled pull-up leather that gives the models a unique vintage look and feel with minimal break-in required. The designs are further enhanced with pro-style patterns.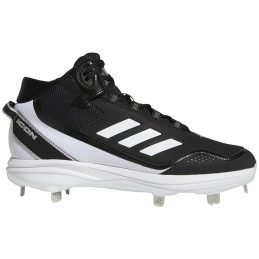 Reference: S23886-US-8-IT-41 1-3-BK
Brand: Adidas
These adidas baseball cleats give heavy hitters the speed and power to impact the game. They're built to last, with a durable textile upper that has a supportive mid cut. The Lightstrike midsole provides lightweight cushioning, so you stay comfortable through nine innings and beyond. Metal cleats on the outsole provide sure-footed traction on grass and...
Price
€87.80
Regular price
€97.50
 In stock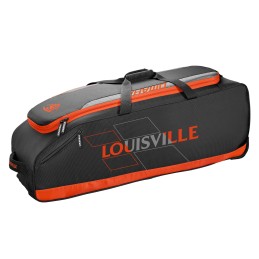 Reference: WTL9505-TAGLIA UNICA-OR
Brand: Louisville Slugger
Main Compartment: Fits helmet, glove and gear Zippered Bat Compartment: Holds up to 4 bats Two interior shelves to help with gear weight balanced throughout the bag Outside valuables pocket for cell phone Interior L bracket to help prevent bag blowouts Inline wheels for smooth roll Intetegrad fence hooks (2) Removable Customization panel Dimensions: cm....
Price
€76.80
Regular price
€96.00
 In stock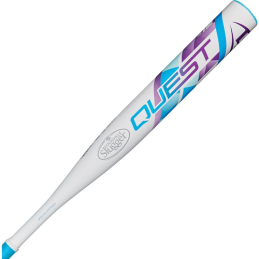 Price
€57.50
Regular price
€71.90
 Product available with different options
New product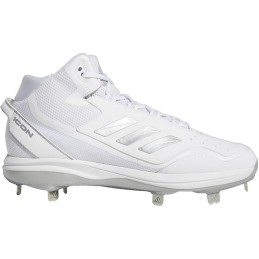 Reference: S23887-US-8-IT-41 1-3-WH
Brand: Adidas
Queste scarpe da baseball Adidas aggiungono velocità e potenza per avere un impatto sul gioco. Sono costruiti per durare, con una tomaia in tessuto resistente che ha un taglio medio di sostegno. L'intersuola Lightstrike offre un'ammortizzazione leggera, così rimani comodo per nove inning e oltre. I tacchetti in metallo sulla suola offrono una trazione...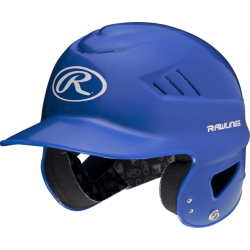 Reference: RCFHR-TAGLIA UNICA-RY
Brand: Rawlings
Rawlings Coolflo® technology, has a state-of-the-art ventilation system, an elegant and aerodynamic appearance. Initially worn by all Major League Baseball® athletes. Built specifically for the athlete who wants a helmet with an established history and professional finish. Meets NOCSAE® standards. One size ADULT: 6 ½ "- 7 ½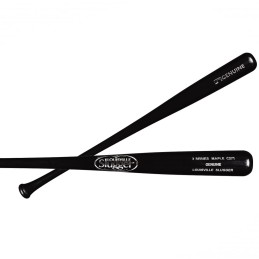 Reference: WTLW3M271A16-32-BK
Brand: Louisville Slugger
Bigger hitters choose maple for its harder surface and longer durability. The Genuine Maple Series guarantees an amazing value for money! Maple series 3 Black finish Turning model C271 Balanced weight Regular finish Barrell cupped
Price
€50.80
Regular price
€82.80
 Available from 10th February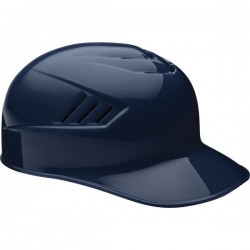 Reference: CFPBH-678-BLK
Brand: Rawlings
Padding: Covered Leather Headband
Price
€36.60
Regular price
€45.80
 Product available with different options
New product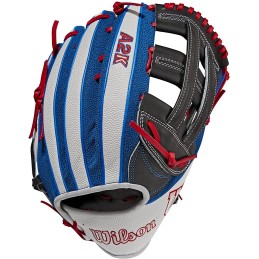 Reference: WBW100471125
Brand: Wilson
Ready to rob homers and steal the spotlight, the A2K® MB50 GM was meticulously designed for Los Angeles outfielder Mookie Betts. This 12.5" model with a narrower heel offers more control, and the Black Pro Stock® Select leather and sturdy Dual Post Web can haul in any fly ball. White and Royal Blue SuperSkin™ reduces glove weight while improving durability.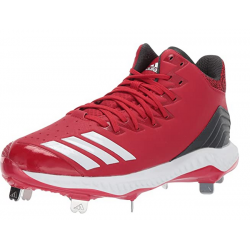 Reference: CG5178-US-8-IT-41 1-3-RD
Brand: Adidas
Price
€88.70
Regular price
€147.90
 Product available with different options
New product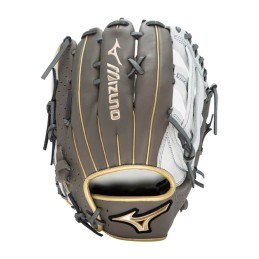 Reference: 313052R
Brand: Mizuno
The new Mizuno Prime Elite series is crafted with soft, smooth, mahogany-colored leather that is durable with a pro-level feel. Featuring an UltraSoft Pro Palm Liner for a soft feel and finish. A perforated thumb and pinky panel design reduces weight and increases breathability. Designed with Pro patterns to make Prime Elite an excellent glove choice for...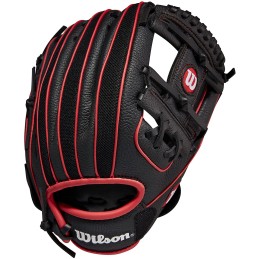 Reference: WBW10045510
Brand: Wilson
Show your young ball player the ropes with the 2022 A200 EZ Catch 10" Glove. A smaller hand opening provides a secure fit, and the catch assist strap is designed to help new players learn the basics.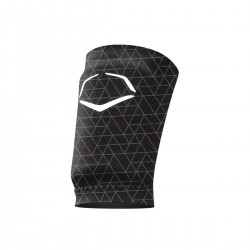 Reference: WTV5100-M-BLK
Brand: Evoshield
The EvoShield Protective Wrist Guard utilizes our Gel-To-Shell™ custom-molding technology to protect you from bad hops and wild pitches. This product will give you the compression and protection you want without sacrificing comfort and flexibility. Add some style to your play with the fresh look of EvoCharge™ featuring original patterns and dynamic colors.
Price
€31.20
Regular price
€34.70
 Product available with different options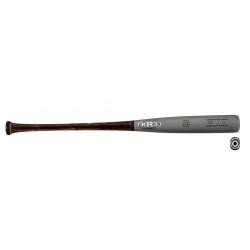 Reference: KR3T318CRMCN-33-Colore Unico
Brand: KR3
Pro Ink Dot certified clubs are defect free and low speed turned with only the finest quality hand selected straight grain hard maple. All logs are vacuum dried to increase both hardness and maple effect. The clubs are double polished and hand sanded for better balance.
Price
€80.20
Regular price
€116.80
 In stock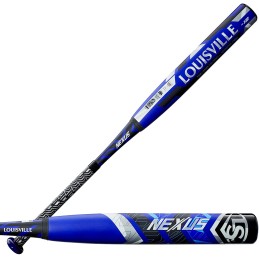 Reference: WBL245901020-32-RY
Brand: Louisville Slugger
Built for an elite combination of power, speed and control, the 2022 Nexus (-12) Fastpitch Bat from Louisville Slugger offers young hitters the perfect tool to step up their game. The 100% Performance Composite Barrel design delivers a massive sweet spot so you can pepper hits to all fields. The two-piece construction of Nexus is centered around the XCT...