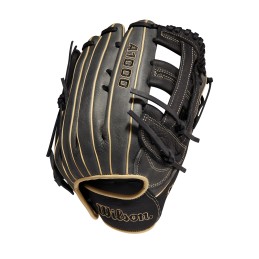 Reference: WBW100139125
Brand: Wilson
Take away hits in the outfield gaps with the A1000® 1750 12.5" Outfield Glove. The durable Grey and Black Full Grain leather allows you to go all out on the grass, and a sturdy Dual Post Web helps create the perfect pocket for fast transfers.
Reference: PRO2342CBG
Brand: Rawlings
PRO204-2SHDS PRO GLOVE RAWLINGS  HEART OF THE HIDE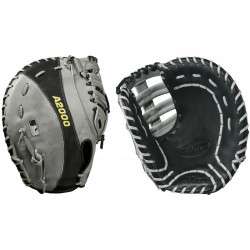 Reference: WTA20RB172800
Brand: Wilson
Reinforced Single Post Web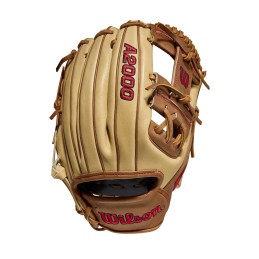 Reference: WBW100390115
Brand: Wilson
It's a game-changing look for an iconic ball glove pattern. The 2022 A2000® 1786 features a shallow pocket design and classic H-Web that middle infielders prefer to secure the ball, make quick transfers and fire off throws to any base. Red Bold Logos on Blonde and Saddle Tan Pro Stock® leather bring the perfect amount of spark to a textbook glove design.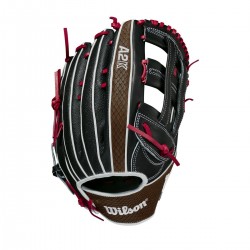 Reference: WBW1000691275
Brand: Wilson
This isn't just any ball glove. It is the best ball glove in the world. The 2021 line of A2K® gloves is designed for the elite players of the game, using the best ball glove materials in the world, including flawless Wilson Pro Stock Select ™ leather in a brand new SnakeSkin style and the revolutionary SuperSkin ™ . Paired with a new bold logo pack, each...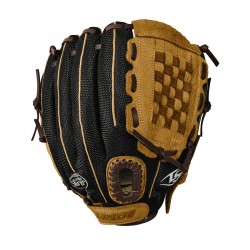 Reference: WTLFGGN14BN110REG
Brand: Louisville Slugger
The Genesis series is one of the thickest glove lines in baseball and is designed to offer growing players exactly what they need. With light and extremely soft materials, this glove is ready for the match just purchased.
Price
€43.60
Regular price
€54.50
 In stock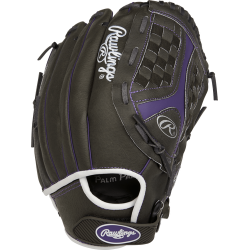 Reference: ST1200FPUR
Brand: Rawlings
The perfect combination of ready and functional design makes this series of softball gloves perfect for the younger player who wants to improve himself. Storm ™ offers soft leather, softball specific designs and modern finishes. Sure Catch Design: The Sure Catch bag provides more control and ease in catching the ball even to the youngest and most beginners.
Price
€62.20
Regular price
€77.70
 In stock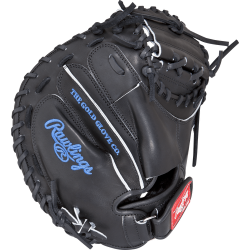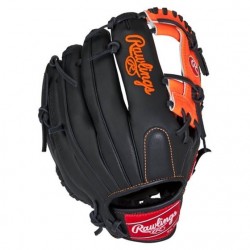 Reference: SPL150
Brand: Rawlings
Pro I Web, Conventional Back
Price
€79.60
Regular price
€99.50
 Available from 10th February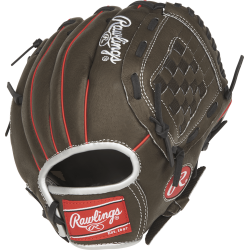 Reference: MPL100DSB
Brand: Rawlings
Lightweight, flexible and with our Sure Catch design, the Mark of a Pro® Lite gloves are the ideal choice for young athletes. With a lightweight all-leather shell and Velcro® strap, this series is ready to put on a show !. #Team Rawlings
Price
€73.80
Regular price
€92.30
 In stock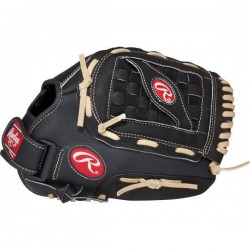 Reference: RSS125C
Brand: Rawlings
Basket Web, Conventional Back
Price
€58.60
Regular price
€73.20
 Available from 10th February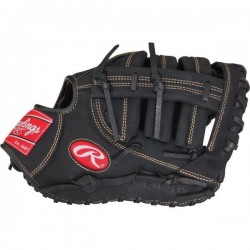 Reference: R115FBB
Brand: Rawlings
This Renegade Youth 1st Base model features ingle Post double bar web, which gives it a stretchable web and forms a snug secure pocket which allows the ball to stick and not bounce. With its 11.5" pattern, this glove is designed only for the 1st base position at the Youth level. Game-ready Right off the shelf, the Renegade Series delivers quality at an...
Price
€82.00
Regular price
€102.50
 In stock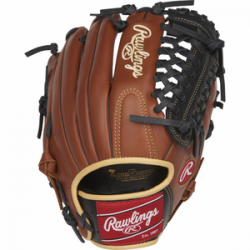 Price
€95.50
Regular price
€119.30
 In stock
Reference: WTA09RF18125
Brand: Wilson
Full Leather Design Double Palm Construction Low Profile Heel (Front Side) 12.5 "Outfield Pattern Closed Victory Web One Year Manufacturer Warranty
Price
€101.60
Regular price
€127.10
 In stock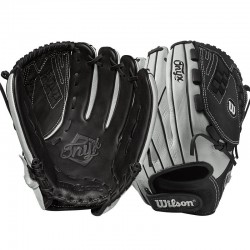 Reference: WTA12RF17125
Brand: Wilson
Closed Victory Web
Price
€171.50
Regular price
€214.40
 Available from 10th February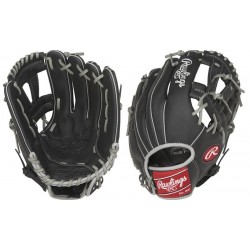 Reference: SPL150MM
Brand: Rawlings
Position: Infield Series: Select Pro Lite Back: Conventional Size: 11.5 in
Price
€73.80
Regular price
€92.30
 In stock