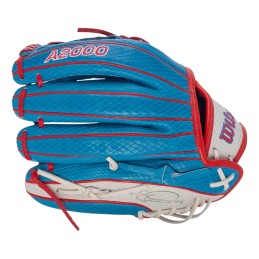 Reference: WBW10043512
Brand: Wilson
USA Softball infielder Kelsey Stewart, known for her astonishing glove designs, took her creative genius to a whole new level for a potential championship run. Stewart spotlighted Sky Blue and White Pro Stock® leather in her  A2000® KS7 Game Model, a glove built for the game's biggest stage. For the first time ever, Sky Blue Pro Stock leather gets the...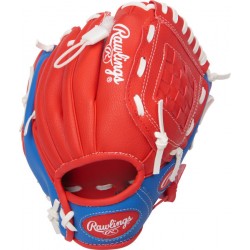 Reference: PL91SR
Brand: Rawlings
The Players Series 9-inch baseball / softball glove is soft and flexible for easy closure and control. L and soft internal lining and Your young athlete will have the perfect blend of style and function to kick off his career. Recommended for ages 5-7. Order yours today!
Price
€22.40
Regular price
€28.00
 In stock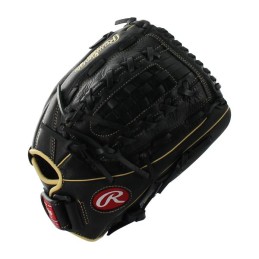 Reference: RSO125BCCF
Brand: Rawlings
Specifically Developed for Female PlayerFull-Grain Oil-Treated Leather ShellCushioned Palm & Index Finger PadsAll-Leather LacesBalanced Patterns80% Factory Break-InNon-Slip Pull Back StrapFinger Shift Design12.5" Infield/Outfield PatternClosed Basket WebOne Year Manufacturer Warranty
Price
€83.40
Regular price
€104.20
 In stock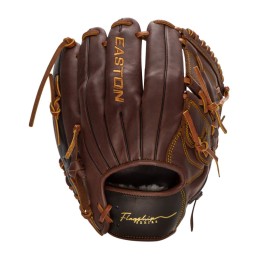 Reference: 8071054
Brand: Easton
Easton's Flagship Series was built for performance at every position. The Flagship Series is handcrafted with Diamond Pro Steer™ leather and an oiled classic cowhide palm and finger lining for improved feel. These gloves are built with a professional grade rawhide lace, tested to a tensile strength of 100 lbs. The rolled leather welting and Steerhide...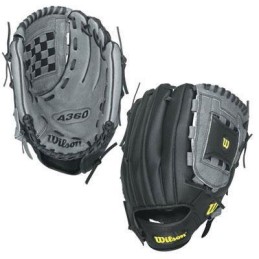 Reference: WTA03RB15125
Brand: Wilson
model 12.5 " Cat Web Behind closed Palm with pig skin
Price
€40.30
Regular price
€50.30
 In stock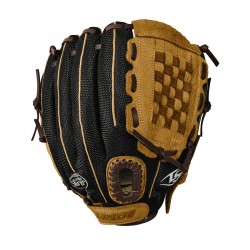 Reference: WTLFGGN14BN110REG
Brand: Louisville Slugger
The Genesis series is one of the thickest glove lines in baseball and is designed to offer growing players exactly what they need. With light and extremely soft materials, this glove is ready for the match just purchased.
Price
€36.60
Regular price
€45.80
 In stock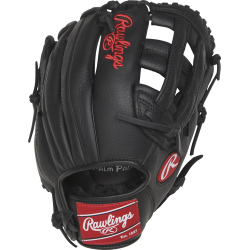 Price
€66.90
Regular price
€83.60
 In stock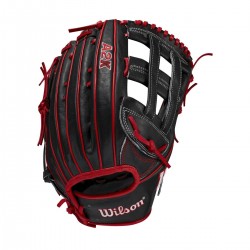 Reference: WBW1002291275
Brand: Wilson
Juan Soto led Washington to the first title in franchise history last year as a 20-year-old phenomenon. Now he's back with his A2K JS22 game model, designed with Pro Stock Select red and black leather and a sturdy Dual Post Web, looking to add another ring to his collection.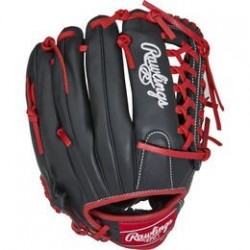 Reference: RCS175BS
Brand: Rawlings
Modified Trap-Eze Web, Conventional Back
Price
€60.20
Regular price
€75.30
 Available from 10th February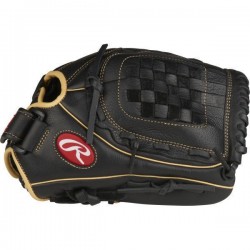 Reference: RSO120BCC
Brand: Rawlings
Type: Softball Size: 12 in Back: Conventional Player Break-In: 20 Fit: Pro Level: Adult Lining: Pro Micro Padding: Cushioned Palm Pad Pattern: Softball Position: Outfield Series: Shut Out Shell: Full Grain Leather Web: Basketball
Price
€83.40
Regular price
€104.20
 In stock
New product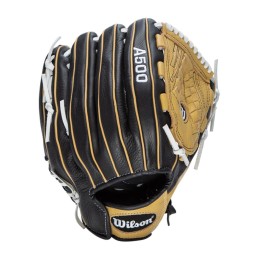 Reference: WBW100422125
Brand: Wilson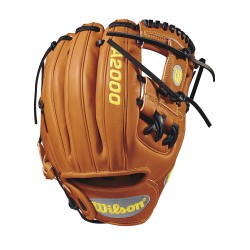 Reference: WTA20RB18DP15
Brand: Wilson
A2000 means perennial excellence through innovation. Wilson is constantly improving A2000 patterns and using materials that are proven to perform, with always meticulous and dependable construction
Reference: RCS115BR
Brand: Rawlings
RCS 11.5 in Infield Glove Pro I Web, Conventional Back
Price
€60.30
Regular price
€75.40
 In stock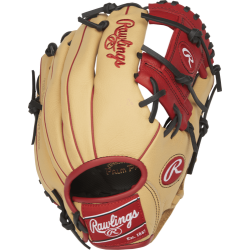 Price
€66.90
Regular price
€83.60
 In stock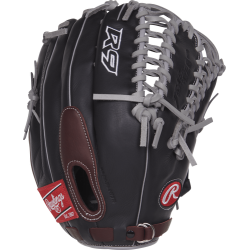 Reference: R96019BSGFSLHT
The Rawlings R9 Series 12" Baseball Glove: R9206-9BSG would be a great option for a 10 year old player that plays outfield and some infield. The Rawlings R9 Series 12" Baseball Glove: R9206-9BSG will come ready to play out of the wrapper and be designed for players from 8-14.  LHT - Left Handed Thrower
Price
€138.15
Regular price
€172.69
 In stock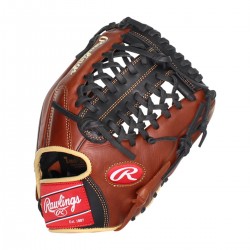 Reference: S1175MTLHT
Brand: Rawlings
• 11 ¾" Pitcher/ Infield Pattern• Modified Trap-Eze Web• Conventional Open Back• Full Grain Oiled Leather• Zero Shock Palm Pad• Padded Finger Linings LHT - Left Handed Thrower
Price
€95.50
Regular price
€119.30
 In stock