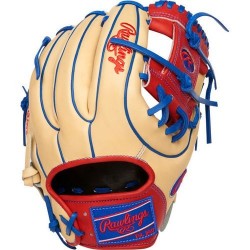 Reference: PRO3142SCR
Brand: Rawlings
PRO204-2SHDS PRO GLOVE RAWLINGS  HEART OF THE HIDE
Price
€242.00
Regular price
€268.90
 In stock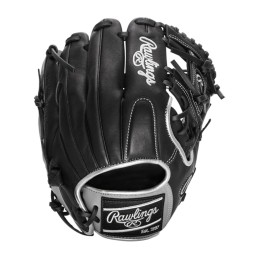 Reference: EC11502B
Brand: Rawlings
Crafted from premium, quality leather, the 2022 Encore 11.5-inch infield glove is changing the game with its innovative technology. We've constructed this Encore I-web glove with our patented web design which allows for a deeper pocket. As a result, it keeps your hand out of the impact zone, and makes it easier to fully wrap your fingers around the ball....
Price
€150.40
Regular price
€167.10
 In stock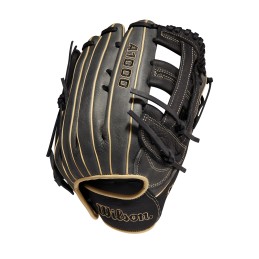 Reference: WBW100139125
Brand: Wilson
Take away hits in the outfield gaps with the A1000® 1750 12.5" Outfield Glove. The durable Grey and Black Full Grain leather allows you to go all out on the grass, and a sturdy Dual Post Web helps create the perfect pocket for fast transfers. LHT - Left Handed Thrower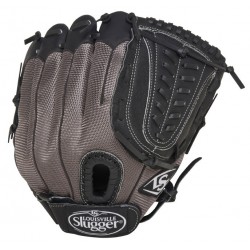 Price
€38.00
Regular price
€47.50
 In stock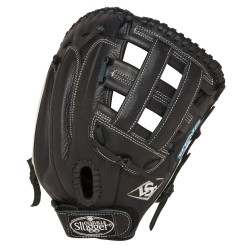 Reference: FGXN14-BKFBMLHT
Genuine cowhide leather Soft lining 13 "First Base Fastpitch Pattern Back closed with velcro strap H Web
Price
€80.17
Regular price
€133.61
 In stock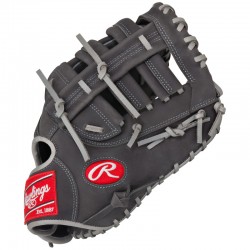 Reference: PROFM18DCG
Brand: Rawlings
Rawlings-patented Dual Core technology, the Heart of the Hide Dual Core fielder's gloves are designed with position-specific break points in the glove pattern so players can achieve top-level performance customized for their defensive needs. Additionally, these gloves are specially-tanned for a softer feel, allowing for less break-in time.
Price
€255.70
Regular price
€319.70
 In stock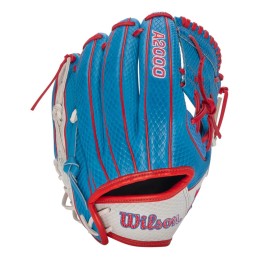 Reference: WBW10043512
Brand: Wilson
USA Softball infielder Kelsey Stewart, known for her astonishing glove designs, took her creative genius to a whole new level for a potential championship run. Stewart spotlighted Sky Blue and White Pro Stock® leather in her  A2000® KS7 Game Model, a glove built for the game's biggest stage. For the first time ever, Sky Blue Pro Stock leather gets the...
Price
€238.20
Regular price
€264.70
 In stock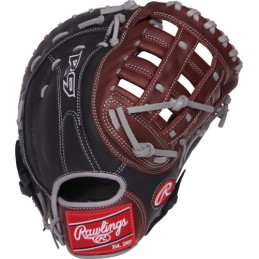 Reference: R9FM18BGLHT
LHT - Left Handed Thrower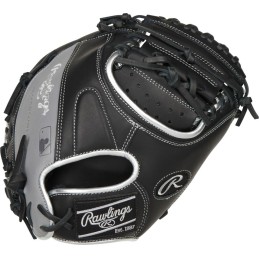 Reference: ECCM3223B
Brand: Rawlings
Just when you thought leather couldn't have technology here it is—cue the Encore! Finally a glove technology you can see and feel, this web and pocket combination is bound to be a fan favorite. Its bolstered base design prevents against sting thanks to the added protection in the palm area. Additionally, its inventive web construction and deep pocket...
Price
€150.40
Regular price
€167.10
 In stock
Reference: FGOS14BG120REG
Brand: Louisville Slugger
12.00 Inch Pattern Bruise-Gard Padding Conventional Open Back Dye-Through Lacing for Added Durability Lightweight Design Modified T-Web Oil-Treated Cowhide Leather Professional Pattern Youth Transitional Model
Price
€95.40
Regular price
€119.20
 Spedizione dal 5 Febbraio 2015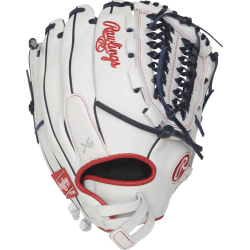 Reference: RLA125FS15WNS
Brand: Rawlings
The perfectly balanced models of the advanced Liberty® series are designed for the size of the female athlete's hand to provide a better level of control and comfort. Rawlings has designed this glove with the best technology available for high level performance
Price
€232.90
Regular price
€291.20
 In stock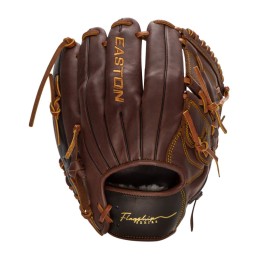 Reference: 8071054
Brand: Easton
Easton's Flagship Series was built for performance at every position. The Flagship Series is handcrafted with Diamond Pro Steer™ leather and an oiled classic cowhide palm and finger lining for improved feel. These gloves are built with a professional grade rawhide lace, tested to a tensile strength of 100 lbs. The rolled leather welting and Steerhide...
Price
€126.00
Regular price
€140.00
 In stock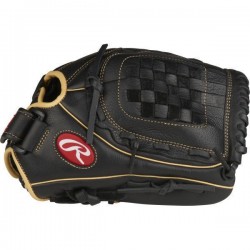 Reference: RSO120BCC
Brand: Rawlings
Type: Softball Size: 12 in Back: Conventional Player Break-In: 20 Fit: Pro Level: Adult Lining: Pro Micro Padding: Cushioned Palm Pad Pattern: Softball Position: Outfield Series: Shut Out Shell: Full Grain Leather Web: Basketball
Price
€83.40
Regular price
€104.20
 In stock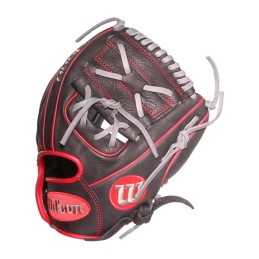 Reference: WBW10013111
Brand: Wilson
The new A1000 line of gloves has the Pro Stock patterns you see in ballparks everywhere, in a soft, yet sturdy leather that's game-ready right away. The A1000 models feature hand-designed patterns continuously improved by Wilson, optimized for faster break-in so you can make an immediate impact.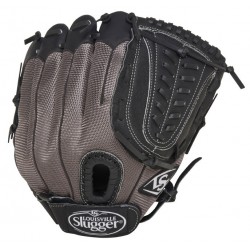 Price
€38.00
Regular price
€47.50
 In stock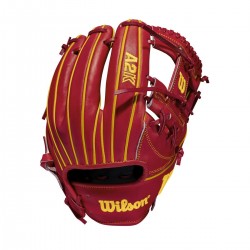 Reference: WBW100234115
Brand: Wilson
Luck favors the daring, the risk takers, those who pour their heart and soul into their craft. Atlanta second baseman Ozzie Albies and his custom A2K OA1 game model, with Red Pro Stock Select leather and Wilson logos, are ready to reign supreme in the middle of the pitch!
Price
€287.10
Regular price
€319.00
 In stock