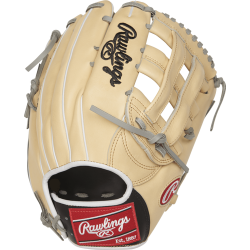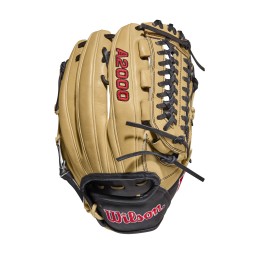 Reference: WBW1003921175
Brand: Wilson
Conceal your pitch grips on the mound and keep hitters guessing with the Closed Pro Laced Web of the 2022 A2000® D33. This 11.75" pattern features a D-shaped palm design in the Blonde Pro Stock® leather, allowing pitchers to change grips and take full command from the rubber. The Comfort Pro Fit with Pro Lux™ leather lining forms to your hand over time,...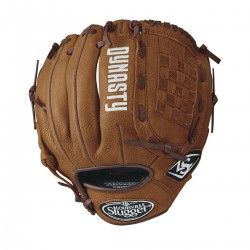 Reference: WTLDYRB1711
Brand: Louisville Slugger
Pairing A Full-Grain Leather Palm And Web With An Extra-Soft Palm Lining, The Louisville Slugger Dynasty 11In If Baseball Glove Is A Great Choice For Players Who Are Looking To Step Right Onto The Field With Their New Leather.
Price
€67.20
Regular price
€83.90
 In stock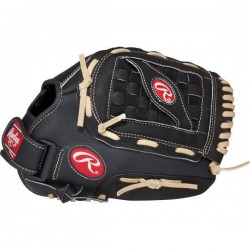 Reference: RSS125C
Brand: Rawlings
Basket Web, Conventional Back
Price
€58.60
Regular price
€73.20
 Available from 10th February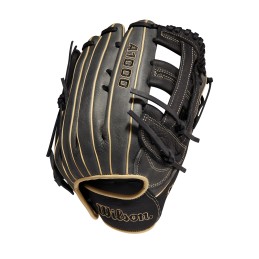 Reference: WBW100139125
Brand: Wilson
Take away hits in the outfield gaps with the A1000® 1750 12.5" Outfield Glove. The durable Grey and Black Full Grain leather allows you to go all out on the grass, and a sturdy Dual Post Web helps create the perfect pocket for fast transfers.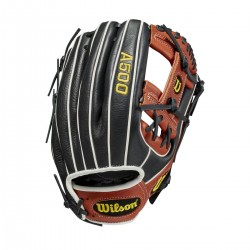 Reference: WBW100148115
Brand: Wilson
The 11 "A500 features an H-Web design, modeled after our most popular Pro Stock internal model. A completely reinvented hand opening, smaller than in previous years, gives young players a better fit, making them more comfortable and safe on the court.The all-leather design is lightweight, yet durable, in a design that's perfect for players
Price
€76.80
Regular price
€96.00
 In stock
Reference: RCS115BS
Brand: Rawlings
Pro I Web, Conventional Back
Price
€60.20
Regular price
€75.30
 In stock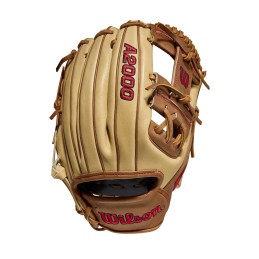 Reference: WBW100390115
Brand: Wilson
It's a game-changing look for an iconic ball glove pattern. The 2022 A2000® 1786 features a shallow pocket design and classic H-Web that middle infielders prefer to secure the ball, make quick transfers and fire off throws to any base. Red Bold Logos on Blonde and Saddle Tan Pro Stock® leather bring the perfect amount of spark to a textbook glove design.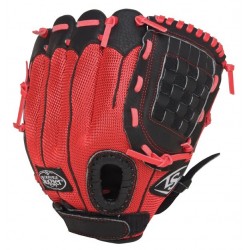 Reference: FGGNSR51150
Brand: Louisville Slugger
11.50" youth pattern Closed channel web Genuine buffalo leather Lightweight mesh back Velcro wrist strap Red/Black color way
Price
€45.20
Regular price
€56.50
 Spedizione dal 5 Febbraio 2015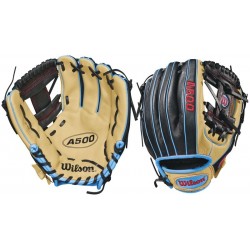 Reference: WTA05RB18115
Brand: Wilson
Top-Grain Leather Real Leather Laces Double Palm Construction Rolled Dual Welting 11.5" Infield/Outfield Pattern
Price
€94.60
Regular price
€118.20
 In stock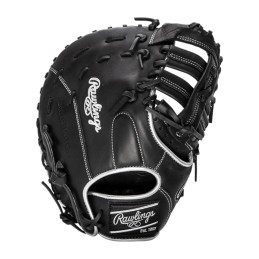 Reference: ECFBM10B
Brand: Rawlings
Packed with pro-level features, the 2022 Encore 12-inch first base mitt is crafted to elevate your game. Its single post double bar web with patented web base technology and deep pocket design allows you to quickly and easily close around the ball. As a result, you'll have extra confidence to snag every throw and dig out every short hop too!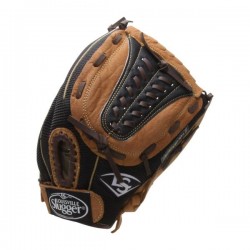 Reference: FGGN14BN120-TAGLIA UNICA-Colore
12.00 Inch Pattern Adjustable Velcro Wrist Strap Closed Back with Finger Hole Closed Channel Web Game Ready Feel Genuine Buffalo Leather on Palm and Web Performance Mesh Backing Smaller Wrist Opening for Optimal Fit Ultra-Lightweight Design Youth Model
Price
€45.20
Regular price
€56.50
 Product available with different options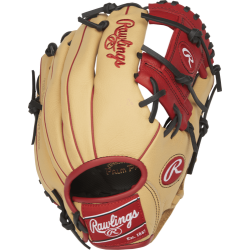 Price
€79.60
Regular price
€99.50
 In stock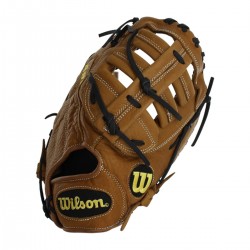 Reference: WTA09RB20BM12
Brand: Wilson
Unmatched in feel and performance, the A900 models are endlessly tested in the field and constantly improved by hundreds of professionals and top amateur players who choose only WilsoN gloves. The result is a glove that will arrive ready for your next training or match.
Price
€70.60
Regular price
€88.20
 In stock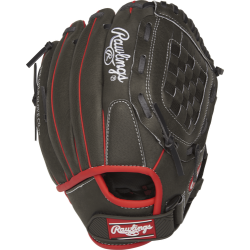 Reference: MPL105DSB
Brand: Rawlings
Lightweight, flexible and with our Sure Catch design, the Mark of a Pro® Lite gloves are the ideal choice for young athletes. With a lightweight all-leather shell and Velcro® strap, this series is ready to put on a show !. #Team Rawlings
Price
€87.80
Regular price
€109.80
 In stock