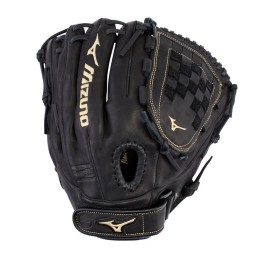 Reference: 312710R
The Mizuno MVP Prime FP series is Gender Engineered specifically for softball players striving to get to the next level. Featuring Center Pocket Designed Patterns that naturally center the pocket under the index finger for the most versatile break-in possible. Handcrafted with Bio Soft Leather, which is a professional style smooth leather that has the...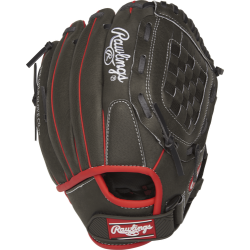 Reference: MPL105DSB
Brand: Rawlings
Lightweight, flexible and with our Sure Catch design, the Mark of a Pro® Lite gloves are the ideal choice for young athletes. With a lightweight all-leather shell and Velcro® strap, this series is ready to put on a show !. #Team Rawlings
Price
€87.80
Regular price
€109.80
 In stock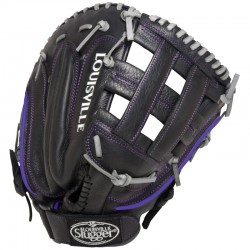 Reference: FGXNBK6FBM1
Brand: Louisville Slugger
The Xeno Series takes best-in-class premium leather matched with soft linings for a substantial feel that is game-ready off the shelf. Make the game more beautifully powerful with a glove designed specifically for the female fastpitch softball player. 
Price
€104.30
Regular price
€130.30
 In stock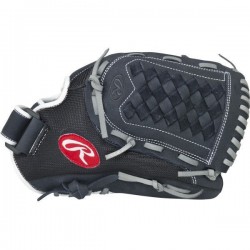 Reference: R120BGB
Brand: Rawlings
Basket Web, Neo-Flex Back
Price
€66.40
Regular price
€83.00
 In stock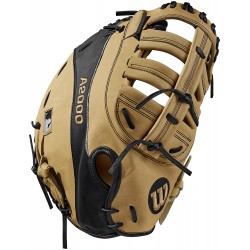 Reference: WTA20RB192800
Brand: Wilson
Constantly improving patterns and using materials that are proven to perform. Meticulous and dependable construction. The evolution of the A2000 baseball glove from Wilson has been driven by insights from the Wilson Advisory Staff.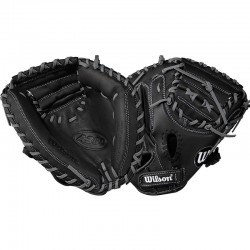 Reference: WTA03RB17CM325
Brand: Wilson
Web: Half Moon web
Price
€67.20
Regular price
€84.00
 In stock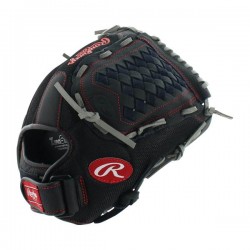 Reference: R120BGS03
Brand: Rawlings
Ready for play Right off the shelf, the Renegade Series ™ offers quality at an affordable price. Ideal for slow pitch and recreational play, features start with a leather palm and Pro Mesh lining for added durability and stability. Performance and design allow you to cover all roles to enhance your game.
Price
€79.30
Regular price
€99.20
 In stock
On sale!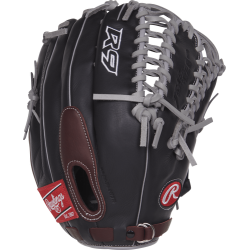 Reference: R96019BSGFS
Brand: Rawlings
The Rawlings R9 Series 12" Baseball Glove: R9206-9BSG would be a great option for a 10 year old player that plays outfield and some infield. The Rawlings R9 Series 12" Baseball Glove: R9206-9BSG will come ready to play out of the wrapper and be designed for players from 8-14. 
Price
€120.90
Regular price
€172.70
 In stock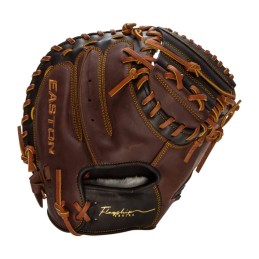 Reference: 8071060
Brand: Easton
The Easton FS-H35 33.5" Flagship Series catcher's mitt features a 1-piece solid web design for right hand throw catchers. This glove is crafted out of a Diamond Pro Steer leather shell that'll give you a pro-level fit and feel. The classic cowhide palm lining and finger stalls provide ultimate comfort that lasts the whole game. Easton's Flagship Series...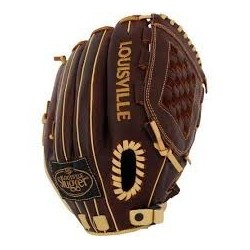 Reference: WTLFGOSBN61200
Brand: Louisville Slugger
Optimized Fit - smaller hand openings and narrower finger stalls = better glove control for younger player Lightweight cowhide, oil-treated leather for superior feel and fit Patterns preferred by professional and collegiate players Bruise-gard™ padding offers added protection Dye-through lacing for extra durability
Price
€82.40
Regular price
€102.90
 In stock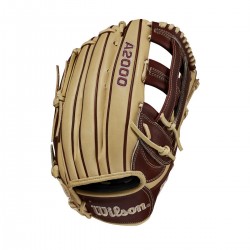 Reference: WBW1000941275
Brand: Wilson
When it comes to outdoor styles, it's hard to find one that's more iconic than the A2000 1799. This year's version of this 12.75 "model gives you the long, deep, rugged design you've always loved with Blonde leather. and Walnut Pro Stock. Players will love the feel of the redesigned ComfortPro liner, which gives you improved comfort and control while...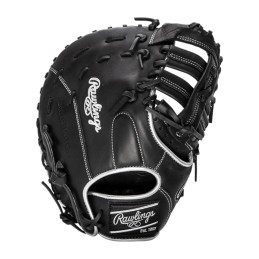 Reference: ECFBM10B
Brand: Rawlings
Packed with pro-level features, the 2022 Encore 12-inch first base mitt is crafted to elevate your game. Its single post double bar web with patented web base technology and deep pocket design allows you to quickly and easily close around the ball. As a result, you'll have extra confidence to snag every throw and dig out every short hop too!
Reference: RSO125BCCF
Brand: Rawlings
Specifically Developed for Female Player Full-Grain Oil-Treated Leather Shell Cushioned Palm & Index Finger Pads All-Leather Laces Balanced Patterns 80% Factory Break-In Non-Slip Pull Back Strap Finger Shift Design 12.5" Infield/Outfield Pattern Closed Basket Web One Year Manufacturer Warranty
Price
€83.40
Regular price
€104.20
 In stock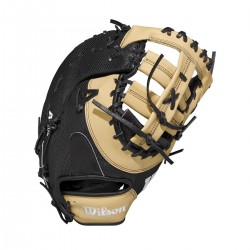 Reference: WBW100233125
Brand: Wilson
A new era is dawning on the South Side. Chicago first base Jose Abreu is ready to lead his club this season with the all-new A2K JAB79 Game Model, designed with Black SuperSnakeSkin, Blonde Pro Stock Leather, a one-piece Custom Single Post Web and revolutionary Spin Control technology.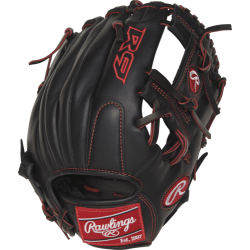 Price
€164.40
Regular price
€205.50
 In stock
Reference: WBW1003941275
Brand: Wilson
Flash the leather on the outfield grass with the 2022 A2000® 1799, the 12.75" pattern with a long, durable construction designed to range from foul line to foul line. The sturdy Dual Post Web helps to shape the pocket and allows you to go all out for fly balls. The Blonde leather palm and shell pairs with Saddle Tan laces, welting and binding for a...