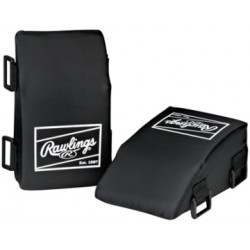 Reference: WTA3
Brand: Rawlings
The Rawlings RKR Adult catchers knee relievers provide support and cushioning for knees while in the crouch position. These Rawlings RKR baseball catchers knee relievers are contoured foam designed to support as well as decrease excess strain on a catcher's knee joints. Rawlings baseball knee relievers attaches easily to any Catchers Leg Guards. •...
Price
€30.90
Regular price
€44.10
 In stock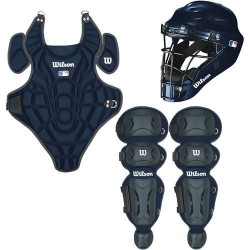 Reference: WTA368-S-M-BLK
Brand: Wilson
Sizes: S-M Recommended Ages 5-7 L-XL Recommended Ages 7-12 
Price
€165.10
Regular price
€235.90
 In stock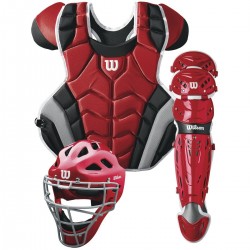 Reference: WTA4603-TAGLIA UNICA-RD
Brand: Wilson
Modeled after Wilson ® Pro Stock Catcher's Gear, the C1K ™ Catcher's Gear is designed for durability and toughness, but built with MLB® Pro style and feel in mind. Whether you are an adult or intermediate player, the Catcher's Set C1K ™ will will protect all season. Available in 4 colors to coordinate with your team colors.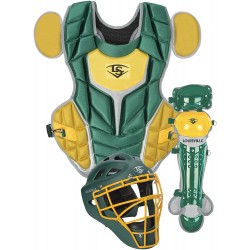 Reference: PGS514STY-TAGLIA UNICA-DGYLW
Brand: Louisville Slugger
Helmet Glossy finish Moisture wicking chin pad NOCSAE approved Size 6 3/8" - 7 Chest Protector High-density foam padding Over-the-Shoulder harness Precision pad design 12" Shin Guards Anatomically inspired Double-knee design 13"
Price
€254.70
Regular price
€318.30
 Spedizione dal 5 Febbraio 2015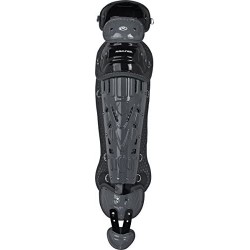 Reference: LGVEL-TAGLIA UNICA-BLK
Brand: Rawlings
Whether crouched behind the plate, running to sustain a game or in front of a base runner in charge, these baseball catcher pads offer maximum flexibility and comfort without sacrificing protection and exposing the knees or legs to possible injury. With the unpredictability that comes with playing behind the plate, protect your legs with these latest...
Price
€159.20
Regular price
€176.90
 Product available with different options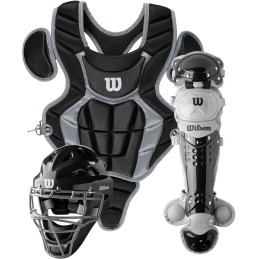 Reference: WB571160-TAGLIA UNICA-BLK
Brand: Wilson
Made from extra-tough, lightweight materials that keep you protected while easily moving with you. Designed for easy on and off between innings, the C200 catcher's set will keep catchers of every skill level safe and in the game. Recommended for ages 7-12
Price
€350.30
Regular price
€389.20
 In stock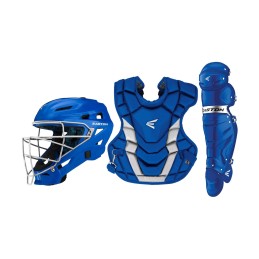 Reference: 80651INT-TAGLIA UNICA-RD
Brand: Easton
EASTON'S GAMETIME CATCHER'SE SET is fully equipped with all of the essentials that define a top-of-the-line catcher INCLUDES a catcher's mask, two leg guards and a chest protector GAMETIME ELITE MASK features a streamlined profile for a snug, locked-in fit and is NOCSAE approved for all levels of play GAMETIME ELITE LEG GUARDS offer a triple knee...
Price
€302.00
Regular price
€335.50
 In stock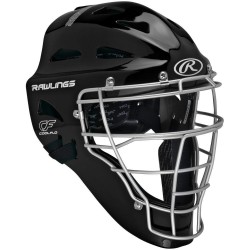 Reference: CHRNGD-TAGLIA UNICA-BLK
Brand: Rawlings
• Meets NOCSAE standards• Improved interior padding with Pro Dri Plus™ moisture-wicking technology for better fit and comfort• High strength, increased impact resistance cage• ABS plastic shell for impact resistance• CHRNGD - Adult 7 1/8"-7 3/4" 
Price
€101.90
Regular price
€145.60
 In stock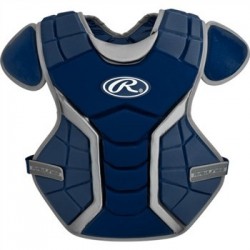 Reference: CPRNGDJR-TAGLIA UNICA-BLK
Brand: Rawlings
Dual density foam for protection and comfort Junior 13" (age 6-8) "C" Channels create a form-fitting wrapping of the chest protector for maximum mobility and flexibility
Price
€76.80
Regular price
€109.70
 In stock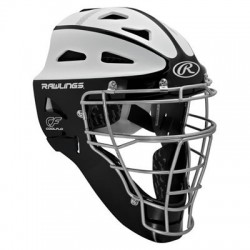 Reference: SBCHVELY-Taglia Unica-BLK
Age: Adult Brand: Rawlings Map: No Sport: Softball Size: 6 1/2 - 7 in Color: Scarlet Certificate of Authenticity: No Includes Case: No
Price
€175.82
Regular price
€251.17
 In stock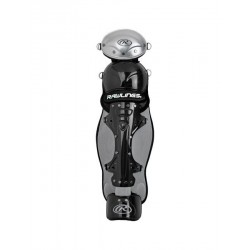 Reference: LGRNGDY-TAGLIA UNICA-BLK
Brand: Rawlings
Youth (8-11 years old) Reinforced knee for ultimate protection and comfort Toe Flap Strap: Toe flap stays in protective position whether you are crouched behind the plate or running to back up a play Light-Weight Design: Allows for maximum mobility without sacrificing protection
Price
€131.50
Regular price
€146.10
 In stock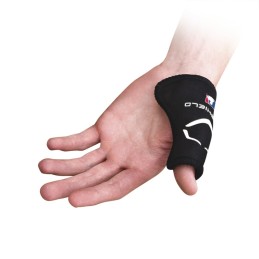 Reference: WTV4000BL-S-M-BK
Brand: Evoshield
Designed by the nation's top Professional Athletic Trainers and the only MLB Authentic baseball thumb guard, the EvoShield Baseball Catcher's Thumb Guard custom molds in minutes to provide the ultimate thumb protection. This thin guard fits comfortably inside your catcher's glove, helping brace your thumb and protecting you from a jammed thumb,...
Price
€26.40
Regular price
€29.30
 Product available with different options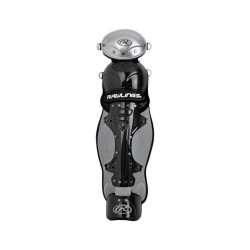 Reference: LGRNGDI-TAGLIA UNICA-BLK
Brand: Rawlings
Intermediate(12-15 years old) Reinforced knee for ultimate protection and comfort Toe Flap Strap: Toe flap stays in protective position whether you are crouched behind the plate or running to back up a play Light-Weight Design: Allows for maximum mobility without sacrificing protection
Price
€131.50
Regular price
€146.10
 Product available with different options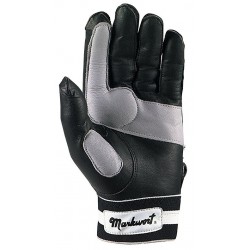 Reference: STNLB-XL-BLK
Brand: Rawlings
Two-way spandex sides for maximum comfort Black goatskin for durability and fit Reduces shock and impact, maximizing defense in any position
Price
€33.40
Regular price
€47.70
 Product available with different options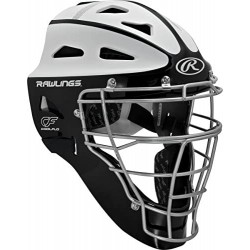 Reference: SBCHVEL-TAGLIA UNICA-BLK
Brand: Rawlings
COOLFLO® highlight hockey-style catcher's helmet Meets NOCSAE® standards High strength, increased impact resistance cage 2-tone Metallic Finish Adjustable back plate for custom fit SBCHVEL Adult – 7 1/8"-7 3/4"
Price
€190.20
Regular price
€271.70
 In stock