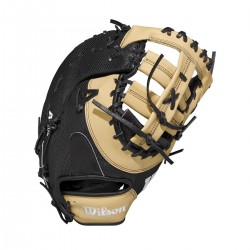 Reference: WBW100233125
Brand: Wilson
A new era is dawning on the South Side. Chicago first base Jose Abreu is ready to lead his club this season with the all-new A2K JAB79 Game Model, designed with Black SuperSnakeSkin, Blonde Pro Stock Leather, a one-piece Custom Single Post Web and revolutionary Spin Control technology.
Price
€287.10
Regular price
€319.00
 In stock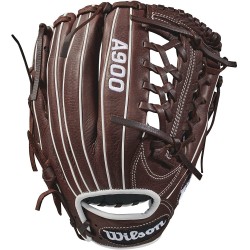 Reference: WTA09RB181175
Brand: Wilson
Wilson youth baseball gloves are intended for a younger, more advanced ball player who is looking to take their game to the next level. The A900 series is just what the doctor ordered to help get an edge on the diamond. Each model offers a cool, old-school look with the dark brown, full leather construction that comes game ready with absolutely zero...
Price
€97.60
Regular price
€122.10
 In stock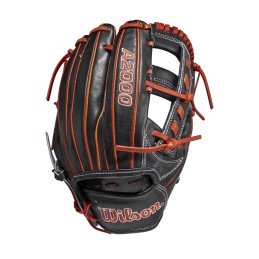 Reference: WBW100389115
Brand: Wilson
Take command of the middle infield with the Black and Copper Pro Stock® leather of the 2022 A2000® 1716. The latest take on this fan-favorite 11.5" pattern boasts Copper laces, Dual Welting and Bold Logos that pop against the Black leather palm and shell. The Chevron Cross Web helps infielders handle anything hit their way so they can quickly get the ball...
Price
€238.20
Regular price
€264.70
 In stock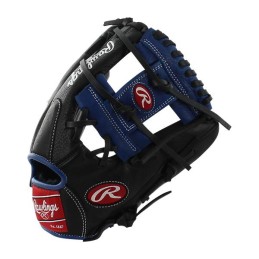 Reference: RCS115BR
Brand: Rawlings
Description If you are looking for a splash of color for a custom glove look, the Rawlings Custom Series (RCS) is the perfect choice for the select player looking to make a statement in taking his game to the next level. Featuring narrow fit patterns, patented Dual Core™ technology and a variety of bold color options, RCS gloves are made from full-grain...
Price
€56.50
Regular price
€75.40
 In stock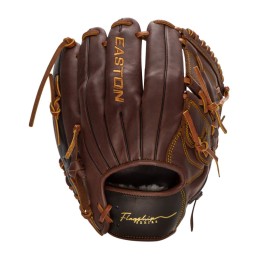 Reference: 8071054
Brand: Easton
Easton's Flagship Series was built for performance at every position. The Flagship Series is handcrafted with Diamond Pro Steer™ leather and an oiled classic cowhide palm and finger lining for improved feel. These gloves are built with a professional grade rawhide lace, tested to a tensile strength of 100 lbs. The rolled leather welting and Steerhide...
Price
€126.00
Regular price
€140.00
 In stock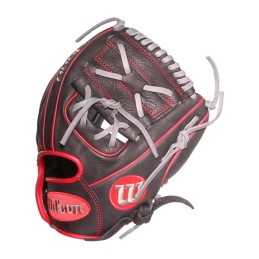 Reference: WBW10013111
Brand: Wilson
The new A1000 line of gloves has the Pro Stock patterns you see in ballparks everywhere, in a soft, yet sturdy leather that's game-ready right away. The A1000 models feature hand-designed patterns continuously improved by Wilson, optimized for faster break-in so you can make an immediate impact.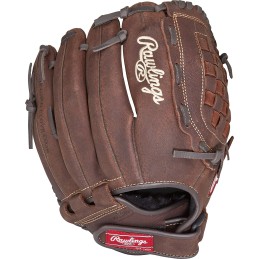 Reference: P120BFL
Brand: Rawlings
Basket Web, Conventional Back
Price
€78.80
Regular price
€105.00
 In stock
Reference: WBW1003941275
Brand: Wilson
Flash the leather on the outfield grass with the 2022 A2000® 1799, the 12.75" pattern with a long, durable construction designed to range from foul line to foul line. The sturdy Dual Post Web helps to shape the pocket and allows you to go all out for fly balls. The Blonde leather palm and shell pairs with Saddle Tan laces, welting and binding for a...
Price
€238.20
Regular price
€264.70
 In stock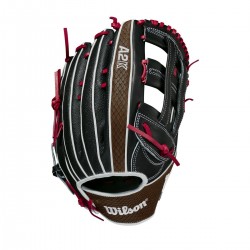 Reference: WBW1000691275
Brand: Wilson
This isn't just any ball glove. It is the best ball glove in the world. The 2021 line of A2K® gloves is designed for the elite players of the game, using the best ball glove materials in the world, including flawless Wilson Pro Stock Select ™ leather in a brand new SnakeSkin style and the revolutionary SuperSkin ™ . Paired with a new bold logo pack, each...
Price
€287.10
Regular price
€319.00
 In stock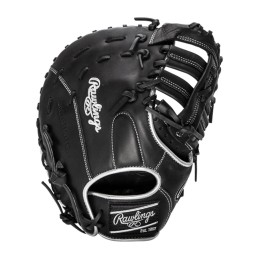 Reference: ECFBM10BLHT
Brand: Rawlings
Packed with pro-level features, the 2022 Encore 12-inch first base mitt is crafted to elevate your game. Its single post double bar web with patented web base technology and deep pocket  *For Left Hander Thrower LHT - Left Handed Thrower
Price
€150.40
Regular price
€167.10
 In stock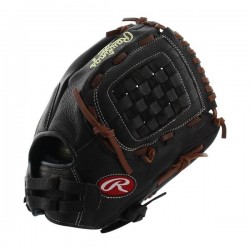 Reference: RSO120FS
Brand: Rawlings
Basket Web, Conventional Back
Price
€86.10
Regular price
€107.60
 In stock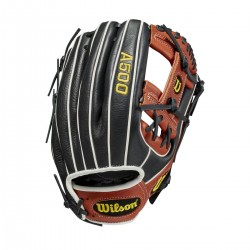 Reference: WBW100148115
Brand: Wilson
The 11 "A500 features an H-Web design, modeled after our most popular Pro Stock internal model. A completely reinvented hand opening, smaller than in previous years, gives young players a better fit, making them more comfortable and safe on the court.The all-leather design is lightweight, yet durable, in a design that's perfect for players
Price
€72.60
Regular price
€80.70
 In stock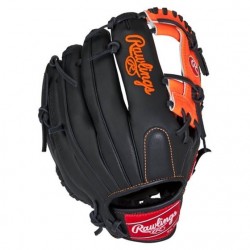 Reference: SPL150
Brand: Rawlings
Pro I Web, Conventional Back
Price
€66.90
Regular price
€83.60
 Available from 10th February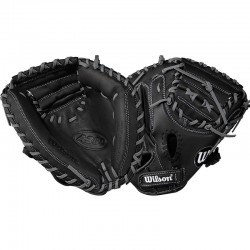 Reference: WTA03RB17CM325
Brand: Wilson
Web: Half Moon web
Price
€67.20
Regular price
€84.00
 In stock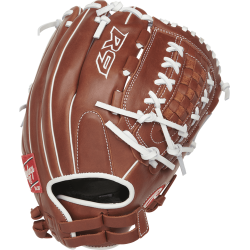 Reference: R9SB12518DBLHT
Brand: Rawlings
New for 2019! Rawlings would like to introduce the never before seen Rawlings R9 Series softball lineup. These all-new R9 Series softball gloves are the best gloves on the market at this price point.  LHT - Left Handed Thrower
Price
€137.80
Regular price
€172.30
 In stock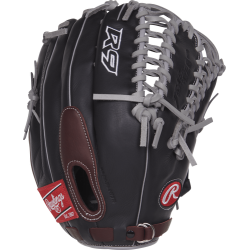 Reference: R96019BSGFSLHT
The Rawlings R9 Series 12" Baseball Glove: R9206-9BSG would be a great option for a 10 year old player that plays outfield and some infield. The Rawlings R9 Series 12" Baseball Glove: R9206-9BSG will come ready to play out of the wrapper and be designed for players from 8-14.  LHT - Left Handed Thrower
Price
€138.15
Regular price
€172.69
 In stock